It's possible you have naturally slim lips or you have lost fullness in your lips as you get older, nonsurgical lip augmentation may help to create a fuller, more shapely mouth. Surgical lip enhancement may be done with a fat transfer or FDA-approved dermal fillers to obtain the look you want. If you are interested in learning more about lip augmentation and which option is best for you, contact the Institute of Plastic Surgery in Colorado Springs, CO to schedule a consultation. One of our experienced plastic surgeons will explain the process and help you create your custom treatment plan for lip augmentation.
Fat Transfer:
By taking fat from one area of the body with minimally invasive liposuction and injecting the processed fat back into your mouth, you can have natural enhancement.
Dermal Fillers:
Injectable dermal fillers, like Restylane or Juvéderm, can add temporary volume to the mouth and improve the visibility of lip lines.
Lip enhancement can help to give you more voluminous lips and a shapelier mouth. Based on your needs and goals, you may choose lip augmentation via fat transfer or dermal fillers. Ideal candidates for lower and/or upper lip enhancement will:
Have naturally thin lips or have age-related volume loss in the lips
Have asymmetrical or uneven lips
Want to balance the overall appearance of your face
Have general good health
Lip Augmentation Reviews
"My Plastic Surgeon for Life! - Colorado Springs, CO - I have been visiting Dr Jain for Dysport injections for over four years now. A month ago I decided it was time for lip injections. Dr Jain's chairside manner and attention to detail is impeccable. He answers all my questions, treats me as an individual, not just anther set of lips or wrinkles to correct and has a great way of making my look natural and exactly what I want. My drive from Denver..."
- K. /
RealSelf /
Jun 27, 2016
"Dr Jain is Amazing - I am so grateful that I went to Dr Jain for my lip fillers! I had very thin lips before and now they are stunning! Dr Jain and his staff are so warm and caring, I felt at ease right away! I can not recommend Dr Jain enough for any cosmetic procedures you may need!!"
- Anonymous /
Vitals /
Jul 18, 2018
"I can not express enough how much I recommend Dr Jain for any cosmetic procedures you need done! Just take a look at all of his reviews and you will see how amazing he and his staff is! Dr Jain is so incredibly knowledgeable but so warm and caring too! I had lip fillers done and am so glad I went to Dr Jain! They are absolutely perfect! The procedure took only a few minutes and I experienced very little discomfort during the procedure and even after! Dr Jain and his staff are amazing!"
- A. /
Healthgrades /
Jul 19, 2018
"Such an Amazing Experience - I am so incredibly happy I went to Dr. Jain for my lip fillers!! I had very thin lips before and now they are perfect! He has such a great bedside manner! He was very knowledgeable and was so warm and caring too! I felt totally comfortable right away and after seeing how pretty my lips are one week out, he has my complete trust and I will definitely be going back to him! If I could give him..."
- A. /
RealSelf /
Jul 18, 2018
"I would like to share my experience with Dr. Rupesh Jain at the Institute of Plastic Surgery. I came to see Dr. Jain in regards to information about a fat transfer to my face and lips, as well as information about receiving dysport and fillers. I decided to schedule a consultation with him both because of his reviews but more importantly because he is a Board-Certified Plastic Surgeon. Prior to my visit I filled out paperwork online regarding my medical history so that during my consultation with him he would be prepared to answer my many questions. I am an unusual case because I have an auto-immune disorder called Scleroderma. It can cause hardening and discoloration of the skin, thinning of the lips, shrinking of the opening of the mouth, and an over production of collagen to name a few of the effects of the disease. The above stated ailments are part of the reasons why I came to see him. My goal was to try and regain the Pre-Scleroderma appearance of my face since my diagnosis. During my first meeting with Dr. Jain, it was obvious that he had reviewed my medical history and was ready to discuss why I had searched out his services. He made me feel completely comfortable and not at all rushed. He listened to my concerns, and what my desired outcomes were. He explained clearly and in laymen's terms what the reality of receiving those outcomes were. He told me what treatments would work best and why others would be either less effective or riskier to pursue. I was given up front costs and did not feel pressured at all to go for the more expensive procedures. I have been seeing Dr. Jain for quite some time now taking a step-by-step approach to achieving the results I desire with the least risk involved to my challenging health issue. I couldn't be happier with results I have achieved thus far. I cannot say enough good things about Dr. Jain and his excellent care. His staff is top notch and his bedside manner is a rare blessing. I would highly recommend Dr. Jain and the Institute of Plastic Surgery to anyone seeking specialized plastic surgery treatment."
- A.J. /
Google /
Mar 22, 2021
Previous
Next
Dermal filler injections such as Radiesse and Restylane can be performed in the office within 30 minutes with minimal risks and pain. Another option for patients looking for longer-lasting results is to undergo fat grafting. This is performed by removing fat from another portion of the body and subsequently injecting this fat into the folds and creases of the face and lips. Unlike fillers, which are done in the office, fat grafting is usually performed in the operating room under anesthesia. It must be performed in conjunction with liposuction to harvest the fat.
If you had a fat transfer, you should expect the liposuctioned area to be tender. Cold compresses and nonprescription pain relievers are suggested to alleviate any discomfort and swelling. The improvements from a dermal filler may be visible anywhere from 3 – 12 months, based on the injectable used for your procedure. With fat injections, you can expect to retain approximately 40 – 50% of the fat grafting long term. You can talk to your surgeon about maintenance sessions to freshen up your lips.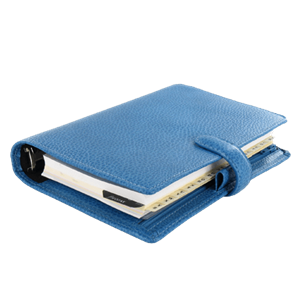 At the Institute of Plastic Surgery, we want to help you feel confident in the look and feel of your mouth. With nonsurgical lip augmentation options, you can have full, plump lips that enhance your overall appearance. Contact our location to schedule a consultation with one of our plastic surgeons. They will evaluate your shape and contour to develop a customized augmentation treatment plan to accentuate your pout.
Related Procedures
Related Posts