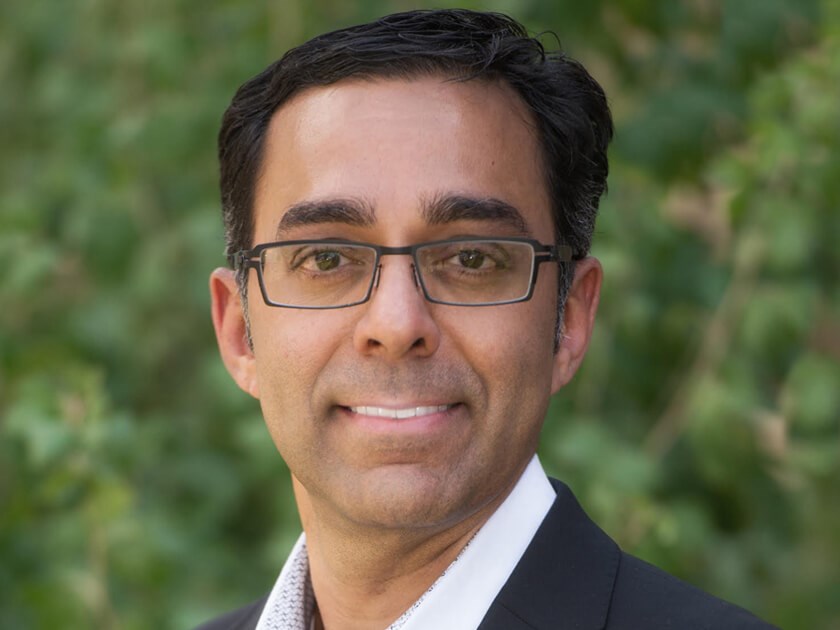 Dr. Rupesh Jain has over 19 years of experience in the field of plastic surgery, specializing in cosmetic procedures of the face, breast, and body. He is proud to serve Colorado Springs and the surrounding communities of Colorado at the Institute of Plastic Surgery. He believes in the importance of establishing a strong doctor and patient relationship, and recognizes that only through an intimate understanding of an individual's perspective and desires can a successful surgical outcome be achieved.
Patients who have gotten to know him will attest to his friendly, caring, and compassionate nature. Combining that with his skills makes him a distinguished cosmetic surgeon.
Dr. Jain is talented in the areas of cosmetic surgery of the body and breast, with a special emphasis on facial procedures. He has a unique approach to the face, which includes performing a full and comprehensive analysis of the entire face to assess all of the issues. This allows him to give a detailed, individualized, and cost-effective plan of care to maximize every facial rejuvenation surgery.
Some of the most popular facial operations he performs are the facelift, rhinoplasty, browlift, facial fat grafting, cheek and chin augmentation, and many more. Dr. Jain is also skilled in performing injectable treatments in delicate areas of the face such as around the nose (a liquid rhinoplasty) and eyelids for a soft, natural appearance. He also performs certain body contouring procedures such as the Brazilian butt lift, arm lift, after weight loss surgery, and other popular options.
Dr. Jain is constantly striving to be on the cutting edge of cosmetic surgery and the latest techniques in order to achieve the most advanced, desirable results for his patients.
Knowing early on that he wanted to be a surgeon, Dr. Jain entered a six-year B.S./M.D. program where he completed his bachelor's degree in two years and directly entered medical school. He then went on to serve a residency at Ohio State University where he joined one of the prestigious combined general surgery and plastic surgery training programs. At the completion of his residency, he started at a plastic surgery practice in Cleveland, OH. With a desire to relocate to a more scenic and adventurous city, he founded a new practice in Colorado Springs, CO where he practices alongside Dr. Krishna Dash and furthers his passion for cosmetic surgery every day.
Professional Affiliations
Dr. Jain is proud to be an active member of the plastic surgery community. He is honored to be affiliated with the following societies and associations:
American Board of Plastic Surgery (board certified)
American Society of Plastic Surgeons
Alpha Omega Alpha Honor Society
El Paso County Medical Society
Colorado Medical Society
Reviews
"Dr. Jain and the whole staff were kind and very helpful. I've had to cancel and remake appointments twice now and the staff is great about rescheduling.Dr. Jain in particular is very professional and does amazing work. He gives honest answers and advice when working with you. I went in to get injections near my chin and he worked quickly and with amazing precision. He was also great about making sum everything was even and adding in places that I was concerned about. Great work on behalf of the entire staff!"
C.C.
Yelp
"Dr Jain's expertise and talent as a plastic surgeon are nothing short of amazing. I had very large, pendulous breasts that in addition to being large on my frame (38 ddd) were not asymmetrical (1breast was nearly 2 cup sizes larger than the other) and they were causing me a multitude of back and neck issues, not to mention deep indentations on my shoulders. After a very comfortable initial consult with Dr Jain we proceeded to schedule the breast reduction procedure. It was at the Surgical Center of the Rockies and performed on an out-patient basis. Everything went very smoothly and my recovery went extremely well. At 3 months post-op I could not be happier. My breasts are a 38c - and not only well-shaped and and smaller, but beautiful! They are perfect. From what he had to work with, to what I have today is a testament to Dr Jain's talent and expertise as a plastic surgeon. Highly Highly recommend. The entire experience was awesome and I had great follow-up. Also, Dr Jain is very responsive to questions and concerns - even after hours.I could not be more pleased with my bi-lateral breast reduction from Dr Jain. Amazing surgeon!"
D.V.
Yelp
"I could not be more pleased with the results of my recent surgery. The outcome exceeded my expectations by far. Dr. Jain definitely lives up to his reputation as the best!"
M.C.
Yelp
"I had a breast reduction on December 21, 2016 by Dr Jain.  I cannot say enough about the high level of care I received in his office.  He took plenty of time to answer all my questions before my surgery.  After the surgery, Dr. Jain was personally involved with every follow up appointment. My surgery was around the holidays but I still felt supported by Dr. Jain as he encouraged me to call with any questions or concerns and when I called on Christmas Eve day with a concern, he was patient and eased my worry.    I appreciate the level of care and compassion Dr. Jain  puts towards his patients.  I am so happy with my results. My breasts are smaller, symmetrical, and in general more perky and a better proportion for my body.  I was previously seeing a chiropractor weekly for neck and back pain due to my large breasts.  My neck and back now feel amazing! No more pain.   I knew I would feel better physically after the BR but I underestimated the boost to my confidence and self esteem.  I would not hesitate to have another procedure with Dr. Jain and would recommend him to anyone looking for a board certified plastic surgeon for their procedure."
K.E.
Yelp
"Dr. Jain is the only plastic surgeon I'll see! His professionalism, profound knowledge and honest advice is what I was looking for in a Doctor. His office is clean and his staff provides outstanding customer service! I've had a handful of procedures and have been completely satisfied with all of them. I will continue to see him for results I love and for his caring attitude toward his patience's overall well being."
C.V.
Yelp