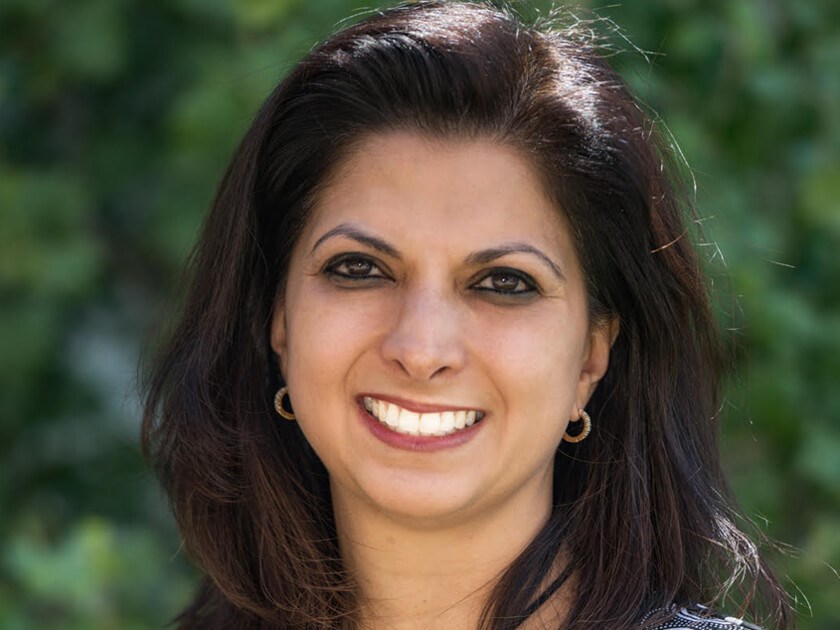 Dr. Dash is a Board-Certified Plastic Surgeon at the Institute of Plastic Surgery, serving Colorado Springs, Pueblo, Monument, Castle Rock, and Denver, CO. She is one of the only female board-certified plastic surgeons in the city of Colorado Springs with almost 17 years of practicing experience in the cosmetic industry. Dr. Dash prides herself in providing her patients with technologically advanced surgical procedures of the breast and body with a gentle touch. She places emphasis on creating individual and comprehensive treatment plans for rejuvenation and high-level results that suit her patients' unique needs and goals.
Dr. Dash is trained in cosmetic surgery, specializing in the areas of the breast and body. Her consideration of the proper contours of the female body gives her a unique perspective and helps her achieve outstanding results in cosmetic refinement of her patient's natural shape. Dr. Dash's patients agree that she is extremely kind, comforting, and skillful. Her personality and talent combine to make her a superior plastic surgeon in the Colorado Springs, CO area.
Some of the most popular procedures she offers to her patients are mommy makeover, breast augmentation, breast revision, abdominoplasty, liposuction, and labiaplasty. She is also skilled in nonsurgical procedures such as FDA-approved injectables including BOTOX, Juvéderm, Restylane, and Kybella, as well as body contouring treatments like Renuvion, Vaser Ultrasonic liposuction, and CoolSculpting.
Dr. Dash completed her Bachelor of Arts degree from Cornell University in Ithaca, NY. Afterward, she entered one of the elite combined general surgery and plastic surgery residency training programs at Case Western Reserve University Medical Center in Cleveland, Ohio. After her training, she chose to do a fellowship in plastic surgery at Summa Health Systems in Akron, Ohio, to further advance her skills before moving to Colorado and practicing at the Institute of Plastic Surgery.
Professional Affiliations
Recognized as an outstanding member of the medical society in Colorado Springs, Dr. Dash is currently the section chief of plastic surgery at Memorial Hospital. She is also honored to be a member of the following societies:
American Board of Plastic Surgery (board certified)
American Society of Plastic Surgeons
El Paso County Medical Society
Colorado Medical Society
Reviews
"CO Springs Institute of Plastic Surgery was fabulous to deal with - from the support staff to Dr. Dash! I was very pleased with my surgery results. Dr. Dash and her staff were highly professional, courteous and welcoming. Dr. Dash has a warmth about her that made me feel very comfortable. Appointments always ran on time. I appreciated that the doctor and her staff respected my time. If I ever have a need for a plastic surgeon again, I will not hesitate to use Dr. Dash."
B.G.
Google
"Absolutely, wonderful. I had a breast reduction with Dr Dash, and her team, and was blown away by how kind her and her staff are. I'm so glad I went here, and if I need anything else I will be returning."
L.P.
Google
"I had the best experience with Dr. Dash and her wonderful team. I can't tell you how comfortable and heard I felt. I'm so grateful for everything they've done for me. 10/10 if youre looking for a kind and comfortable environment, it's there."
L.L.
Facebook
"Best plastic surgery place I have found. I did a ton of research and the institute is as good or even better than the reviews. If you decide to use Dr Dash or Dr Jain you won't be disappointed. Their staff is amazing from the front desk, Kayla, to their assistances Nikki. We love them all. And they are all so helpful!"
M.C.
Yelp
"I wanted to have plastic surgery for years and when the time came I then continued my search for a plastic surgeon who understood the delicacy of African American skin and its healing in Colorado. After meeting Dr. Krishna S. Dash I knew I had found the surgeon for me not only because her knowledge of working with African American skin but because she listened to my desires and provided sound advice. From my first visit to my final post op visit the Staff were great and the facility was friendly and inviting. Let me just say Dr. Dash and her husband Dr. Rupesh Jain did an awesome job on my breast lift with implants and tummy tuck. I love my results!!!!! My friends and family were envious of the final outcome and my husband was enormously pleased!!! If you are reading this and looking for: someone who is an astute provider, who takes time for questions, is knowledgeable of African American skin, and is dedicated to healthily reaching the customers greatest wishes then the Institute of Plastic Surgery in Colorado Springs is the place for you. I couldn't be happier except to say I wish I found her sooner. Thank you so much!!!!"
A.M.
Google