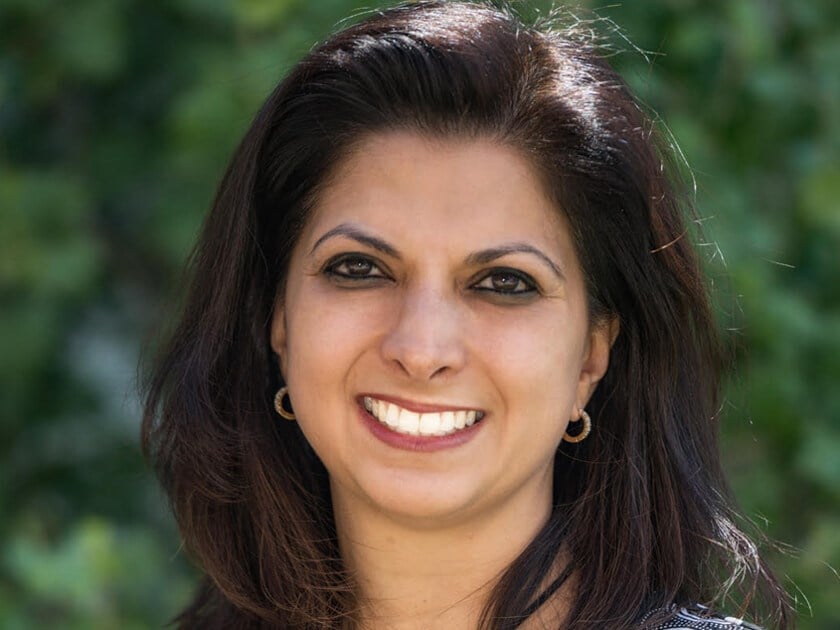 Dr. Dash is a Board-Certified Plastic Surgeon at the Institute of Plastic Surgery, serving Colorado Springs, Pueblo, Monument, Castle Rock, and Denver, CO. She is one of the only female board-certified plastic surgeons in the city of Colorado Springs with almost 17 years of practicing experience in the cosmetic industry. Dr. Dash prides herself in providing her patients with technologically advanced surgical procedures of the breast and body with a gentle touch. She places emphasis on creating individual and comprehensive treatment plans for rejuvenation and high-level results that suit her patients' unique needs and goals.
Dr. Dash is trained in cosmetic surgery, specializing in the areas of the breast and body. Her consideration of the proper contours of the female body gives her a unique perspective and helps her achieve outstanding results in cosmetic refinement of her patient's natural shape. Dr. Dash's patients agree that she is extremely kind, comforting, and skillful. Her personality and talent combine to make her a superior plastic surgeon in the Colorado Springs, CO area.
Some of the most popular procedures she offers to her patients are mommy makeover, breast augmentation, breast revision, abdominoplasty, liposuction, and labiaplasty. She is also skilled in nonsurgical procedures such as FDA-approved injectables including BOTOX, Juvéderm, Restylane, and Kybella, as well as body contouring treatments like Renuvion, Vaser Ultrasonic liposuction, and CoolSculpting.
Dr. Dash completed her Bachelor of Arts degree from Cornell University in Ithaca, NY. Afterward, she entered one of the elite combined general surgery and plastic surgery residency training programs at Case Western Reserve University Medical Center in Cleveland, Ohio. After her training, she chose to do a fellowship in plastic surgery at Summa Health Systems in Akron, Ohio, to further advance her skills before moving to Colorado and practicing at the Institute of Plastic Surgery.
Professional Affiliations
Recognized as an outstanding member of the medical society in Colorado Springs, Dr. Dash is currently the section chief of plastic surgery at Memorial Hospital. She is also honored to be a member of the following societies:
American Board of Plastic Surgery (board certified)
American Society of Plastic Surgeons
El Paso County Medical Society
Colorado Medical Society
Reviews
"Dr. Krishna S. Dash is awesome! I got bit in the face by a dog while on vacation in Colo Springs and she saved me!  The emergency room didn't want to attempt to repair my nose so went to Dr. Dash the next day.  She was very upset with the emergency room and repaired my nose beautifully.  She then came in on her day off to take out the stitches so that I wouldn't have to worry about trying to make it home and find another doctor in time to take them out without scaring worse.  Thank you Dr. Dash!  Its was so heartwarming to see a doctor who truly cares about people and is good at what she does!"
A.B.
Yelp
"Breast Implant Removal Surgery - After several years of discomfort I finally decided to remove my breast implants. I interviewed several doctors and decided to have Dr. Dash do my surgery. I saw her for two consultations; and she was genuinely sympethetic to the pain I was having to deal with, as well as my many concerns of having this kind of surgery. I never felt rushed or hurried at any of my appointments; and my appointments were always on time. My results are better then I expected, and I don't have any more pain. Dr. Dash called me at my home the night of my surgery to see how I was doing, and she also sent me a beautiful orchid. If ever I were to have any other plastic surgery done, I would choose her to do it, and would not hesitate to recommend her to my family and friends."
Anonymous
Vitals
"Awesome Plastic Surgeons & Staff - I had surgery by Dr. Jain and Dr. Dash was there to assist him. They are wonderful people and surgeons. There is staff was super nice and great to deal with. I have recommended them to several of my friends and they all say how happy they were with their results. They also found their office to excellent.I would recommend Dr. Jain or Dr. Dash to anyone thinking about doing any cosmetic surgery."
Anonymous
Vitals
"Five Stars - Dr. Dash is extremely capable, compassionate, artful, and professional. She was very thorough at responding to my questions, gave me time, and was not trying to rush off to the next patient. She was very much on time, so much so that I think I only sat in the waiting room once briefly during the last 2 months of multiple appointments. I am extremely happy with the results! I would highly recommend her."
Anonymous
Vitals
"Beyond expectation - My experience with Dr. Dash and her office was beyond what I expected and what I have experienced at other physician's offices. 30 years ago I had breast implants and recently fell and ruptured one of the implants. Surgery required removing the old implants and replacement with new ones. Dr. Dash did an excellent job and I'm extremely happy with the new me. Her office staff were extremely warm, friendly and helpful. Going to her office was like visiting with friends."
Anonymous
Vitals