About Male Breast reduction 
The scientific term gynecomastia is used for male breast enlargement. This condition is one that can result in feminine chest appearance due to the abnormal growth of breast tissue. Many times, gynecomastia is caused by an unknown hormonal condition. It can also be caused by certain drugs, steroids, major weight gain or loss, or it can be hereditary. Men with this condition generally feel frustrated and anxious, even more so in situations where the chest area is shown such as at the beach or pool or while at the gym. Our board-certified plastic surgeons in Colorado Springs, CO perform cosmetic breast treatment for men who suffer from gynecomastia. This cosmetic treatment generally has a very high success and satisfaction rate. It is one of the more common cosmetic surgeries for men at the Institute of Plastic Surgery, and we completely value each patient's privacy and discretion.
Gynecomastia surgery is reserved for men with visible excess breast tissue that cannot be corrected through diet and exercise. If you are troubled by the look of your chest, yet are at a good weight, you could possibly benefit from this surgery. Male teens may also have good results from gynecomastia treatment; however, a future procedure may be necessary in a few years as an adult if new breast tissue continues to grow. In your initial consultation with your surgeon, treatment options will be presented, including the likelihood of having surgery to correct the condition.
Reviews
"35 years ago, I had breast implant surgery. Over the course of those years, my breasts had encapsulated causing my breasts to look totally abnormal and very hard to the touch. Fast forward, I needed them removed. Dr Jain was recommended and I couldn't be more pleased. He replaced my implants (both of which had ruptured, but I didn't know it) with the type of implant that much reduces the possibility of encapsulation and no chance of old-school rupture. The results are simply stunning. Soft, normal shaped and just the right size. The surgery was a bit complicated, but Dr. Jain's expertise was key in getting the results I wanted. Dr. Jain is gifted, and very attuned to the needs of the patient. He gave me a realistic description of what to expect and he delivered. His staff is wonderful--very attentive and supportive. Overall, I couldn't be more pleased. Highly recommend."
- P.D. /
Google /
Nov 20, 2018
"I came in for a consultation with Dr Jain today and he spent nearly an hour with me! No it isnt because im in terrible shape :) It seems to be his approach to skin care and I really appreciate it. He did a full consult to address my long term goals and was clearly very knowledgeable, conservative and professional. On top of that he is incredibly kind and gracious as is him entire staff. I think I have found a partner to work with for years to come!"
- M.P. /
Yelp /
Mar 03, 2020
"Dr Jain is a gift. He's honest about what can to done and he doesn't overpromise. I have had two surgeries (tummy tuck and chin lift) with him and results from both exceeded my expectations. I would not hesitate to recommend him to any of my family and friends."
- L.A. /
Google /
Mar 12, 2022
"Dr Jain is a gift. He's honest about what can to done and he doesn't overpromise. I have had two surgeries (tummy tuck and chin lift) with him and results from both exceeded my expectations. I would not hesitate to recommend him to any of my family and friends."
- L.A. /
Google /
Mar 11, 2022
"Absolutely amazing Dr. and staff they made the process so much easier and comfortable. Alway on top of everything in making sure I liked my results and was comfortable with the process. "
- Anonymous /
Healthgrades /
Jun 07, 2021
Previous
Next
Fat removal is almost always used during gynecomastia surgery. Performed under general anesthesia, liposuction is first used to help rid excess fat from the internal chest region. Afterwards, any loose or wrinkled skin will be excised to produce a tighter look, and then the nipple will be surgically reshaped and placed into a correct position. For most men, this technique requires an incision near where the glandular tissue resides. After the pockets of fat and excess skin have been addressed, your surgeon will tighten the remaining skin.
After gynecomastia surgery, your chest will be wrapped with a compression bandage to help decrease swelling. For complex cases where a more invasive technique was used, a small tube for draining may be inserted to help with fluid. The before and after following gynecomastia treatment are almost immediately seen, and most men are extremely pleased with the cosmetic enhancement. Any incisions made during this procedure take a few weeks to heal, and any scars left behind are barely noticed. With your new, masculine-appearing chest, you may get clearance from your surgeon to continue exercise and weight training, which will assist in complementing the final outcome.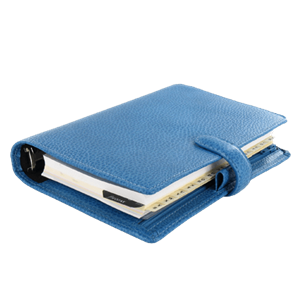 Plan Your Procedure
Average Cost

From

$7,400

Recovery Time

6 Weeks

Average Procedure Time

2 - 3 Hours

Post-op Follow-up

2 - 3 Days
Contact Us
Restore your Masculine Chest
If you are frustrated with the effects of male breast enlargement (gynecomastia), we invite you to contact our office and schedule a consultation with one of our trusted surgeons to learn about male breast reduction treatment. We have helped many men and have witnessed them regain their self-confidence. Don't let gynecomastia keep you from living freely anymore.