Anti-Aging Treatment Worth Your Time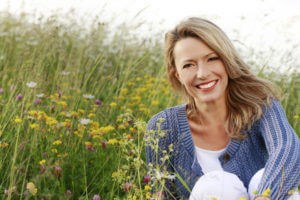 Looking for a way to turn back the clock that won't cost you a significant amount of your precious time? The Institute of Plastic Surgery in Colorado Springs has the perfect solution for you. Botox injections have been used for many years to restore a youthful appearance by reducing the look of some types of wrinkles. If you have never tried Botox before, we have a few interesting facts about the medication to peak your interest and entice you to schedule that first treatment.
Botox is a Toxin
The active ingredient in Botox is the botulinum toxin, which was discovered in the 1820s. The bacteria was identified by Dr. Justinus Kerner, who was studying contaminated sausage that had led to the deaths of many individuals. It was later determined that those who died from the sausage had contracted botulism from the bacteria in the meat. Despite its unsavory beginnings, the botulinum toxin has since been found to have a number of potential medicinal and cosmetic benefits when it is used in proper amounts. Approved by the FDA in 2002 Botox was approved for cosmetic purposes by the FDA in 2002. At that time, it was okayed for treating vertical lines that appear between the eyebrows, often referred to as "frown lines" or the "11s." Since its approval more than 14 years ago, Botox has been safely used millions of times to treat both men and women wanting to achieve a more youthful look. With that kind of track record, you can rest assured your own Botox treatment is very likely to be both safe and effective for you.
The Medical Uses of Botox
Long before Botox was approved for cosmetic use, it was found beneficial in treating a number of medical conditions. Some of those include:
Crossed eyes and uncontrollable eye twitching known as blepharospasm
Cervical dystonia, a painful neck condition that restricts motion in the neck
Hyperhidrosis or excessive sweating caused by overactive sweat glands
Today, Botox continues to be studied for its potential medicinal use, including treatment for chronic migraines and stress urinary incontinence. The medication is even under review for its possible benefits in treating depression.
Wrinkles to Treat
Botox is designed to work on specific types of facial wrinkles, those that form when certain facial expressions are made. The medication works by relaxing the facial muscles that lead to the formation of the creases. Known as "dynamic" wrinkles, these lines are usually located on the forehead, between the eyebrows and around the eyes. The medication is not effective on wrinkles caused by sun damage, usually seen around the nose, mouth and chin areas.
What to Expect
Botox treatments are relatively quick and painless. Injections of the medication are made into strategic areas of the face using a very fine needle. The injections target the muscles rather than the wrinkles themselves. Most Botox treatments take just a few minutes to complete and do not require any recovery time afterward. Patients will see the results develop in the days following their treatment. Botox is not a permanent treatment for wrinkles. Most procedures will last 3-4 months before a touch-up treatment is needed. Some patients find that with regular Botox injections, they can begin to go a bit longer between treatments over time. There are many reasons why Botox has become the go-to anti-aging treatment today. To learn more about this procedure, contact the Institute of Plastic Surgery today!