Lift Your Spirits with a Facelift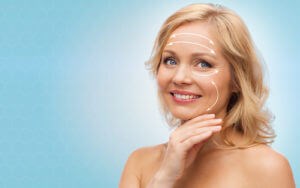 A facelift is a surgical procedure that offers a myriad of benefits. In just one surgery and recovery period, you can effectively turn back the clock, rejuvenate your look and boost your confidence level. In fact, the Institute for Plastic Surgery has three surprising benefits of a facelift you may not have thought about before.
Addresses Multiple Concerns
A facelift can address more than one cosmetic concern in a single procedure. This surgery is often recommended for the following issues:
Skin laxity, which results in cheek hollowing and the formation of jowls
Deep creases that form in the lower portion of the face
Loss of muscle tone that increases the hollowing effect
Loss of definition between the jawline and the neck
Facelifts can also be performed in conjunction with other surgical procedures to further enhance the results. Common procedures performed at the same time as a facelift include eyelid surgery, a brow lift and a neck lift.
Tailored to Your Needs
The one-size-fits-all facelift technique of the past that resulted in a windswept look is no longer performed today. Now, the approach is all about customizing the procedure to the unique needs of each individual patient. In addition to removing excess loose skin and tightening remaining skin, your plastic surgeon will adjust the underlying muscles and tissue to create a more natural, youthful appearance. When you go in for your consultation, your plastic surgeon will spend time discussing your concerns and aesthetic goals in order to determine the best surgical options for you. In addition to the traditional lift, a mini facelift can be recommended for patients that require less correction and want a shorter recovery period. In some cases, liposuction might be used during the facelift to remove excess tissue and pockets of fat to create a smoother contour.
Increases Self Confidence
One of the most surprising benefits of a facelift will likely be how the changes make you feel. A facelift is not designed to change your appearance, but simply improve it by enhancing your assets and minimizing your concerns. When you are putting your best face forward every day, you actually feel more youthful and energetic. The confidence increase you receive from your facelift can create a positive impact on every area of your life. You may feel more comfortable in social situations when you know those telltale signs of aging are no longer as prevalent. The changes may make you more confident in your personal and professional relationships as well. Some patients even find the motivation to adopt a healthier lifestyle, simply because the cosmetic improvements inspire them to do more for themselves.
About the Procedure
A facelift is performed at the Institute of Plastic Surgery on an outpatient basis, usually using general anesthesia. Incisions are carefully placed within the hairline or natural folds of the skin to minimize visible scarring afterward. Through the incisions, your surgeon will tighten muscle and reposition tissue to create a youthful facial profile before smoothing the skin over the new contour. Recovery from a facelift typically takes at least two weeks. However, the results of your surgery will be both dramatic and long-lasting. Most of our patients see positive results for up to 10 years before new signs of aging need another procedure to maintain the more youthful look. To learn more about your options in facelift, contact us today!