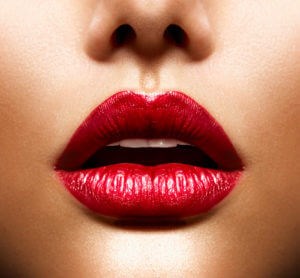 Whether you have seen your lips gradually thin with age or you were simply never blessed with that plump pout you always dreamed of, the surgeons at the Institute of Plastic Surgery can help. We offer non-surgical lip rejuvenation that allows you to increase the fullness and definition of your lips in just a few minutes in our office. With the help of injectable fillers, you can add volume and correct asymmetries to your lips that will give you more confidence in your smile.
Why Lips Thin
The lips, like other areas of our face and body, can show the effects of aging over time. Collagen, an important substance produced by the body to provide a smooth, supple look to the skin, tends to diminish as we get older, leaving us with skin laxity and the formation of fine lines and wrinkles. In addition, collagen loss can take its toll on the lips, leading to thinning and loss of definition and color.
The Benefits of Dermal Fillers
There are many reasons to consider dermal filler injections as your lip enhancement procedure of choice:
Non-Surgical In the past, the only way to plump up thin lips was through the surgical placement of implants into the lip area. While this process offers permanent results, it is much more invasive than simple injections into the lip area. At the same time, if patients decided they didn't like the look of their lip implants after all, another surgery had to be performed to reverse the process.
Quick Procedure Dermal filler injections take just a few minutes to complete. Even if a patient requests a topical numbing cream prior to treatment, which many patients do for the sensitive area of the lips, the entire procedure takes less than one hour in total. This means patients can stop in during their lunch hour for lip enhancement without putting a crimp into their daily routine.
No Downtime After your dermal filler injections, you are able to return to your regular activities right away. There may be some slight bruising or swelling around the injection sites, but these side effects are usually minor and tend to subside relatively quickly. Pain, both during and after the procedure, is minimal if there is any discomfort at all.
Tailored to Your Needs What are the primary goals you have for your lip enhancement? Are you looking to turn back the clock and refresh your appearance? Perhaps you have an uneven lip line you would like corrected. This procedure can address your specific needs, even using the dermal filler above the upper lip to smooth away fine vertical lines that add to the aged look.
Long-Lasting Dermal fillers are not a permanent treatment for thin lips, but they can be a long-lasting one. In most cases, patients get Juvederm or Resytlane injections in the lip area, because this hyaluronic acid-based filler tends to provide the smoothest results in lip plumping. Tissue filler injections can last up to six months or longer before any type of touch-up treatment is required. If you are unhappy with the look of your lips, help is available. Contact the Institute of Plastic Surgery today!