Questions to Ask Before Liposuction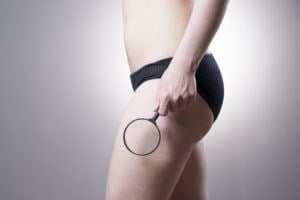 Liposuction is a popular choice in body contouring for both men and women today. Because it is performed so frequently, patients tend to go into the procedure with the impression the plastic surgeon they choose will automatically produce the best possible results. However, when you do your homework beforehand, you can go into your liposuction surgery with even greater confidence that your specific aesthetic goals will indeed be met.
Certification and Experience
It is essential to ask your surgeon about certification and experience prior to any plastic surgery procedure, including liposuction. Look for board certification from reputable organizations like the American Board of Plastic Surgery. This credential tells you the surgeon you are considering has achieved a high level of experience and training and is committed to providing their patients with the highest level of care. Experience is another important factor to consider. Ask the plastic surgeon how many liposuction procedures they typically perform in a month. Request before and after photos of previous patients so you can see the results of their work firsthand.
Suitability of the Procedure
Inquire about whether you are a good candidate for liposuction and why. Liposuction is a body contouring procedure, not a surgery designed for weight loss. It tends to work best on patients with isolated deposits of fat that have not responded well to diet and exercise. Since there is a limited amount of fat that can be safely removed during liposuction, make sure the surgeon adheres to proper guidelines to ensure safety and success during your surgery.
Technique Used
There are a variety of techniques that can be used to perform liposuction today. Not all techniques are appropriate for all patients and all situations. Find out what techniques the plastic surgeon uses for liposuction procedures. Tumescent liposuction (also known as the "wet" technique) tends to be the most common approach for the majority of patients. However, energy-assisted liposuction that uses laser or ultrasonic energy are also beneficial for patients with more fibrous tissue to remove or for smaller treatment areas.
Location of the Procedure
Liposuction is usually performed on an outpatient basis, but it should still be performed in a facility that is properly equipped for surgical procedures. This may be a hospital or an accredited surgical facility operated by the plastic surgeon. The facility should be sterile with a recovery area where patients can be kept for observation for a period of time after their procedure until it is determined they are ready to go home.
Recovery and Results
Your initial consultation is the time to ask about what you can expect from the recovery process. How much time will you need to take off from work and will you need someone with you for the first day or two after your procedure? Inquire about specific instructions you will need to follow, such as taking prescription medications or wearing a surgical garment after the procedure to reduce swelling and promote healing. It is also appropriate to ask about the results you should see after your procedure. How dramatic will the fat loss be and how long will it take to see the full results after surgery? You can also ask about directions you can follow after your procedure to ensure your results last as long as possible. Liposuction may be performed frequently today, but taking time to research your plastic surgeon and the procedure will make a big difference in your overall satisfaction with your procedure. To learn more about liposuction, contact the Institute of Plastic Surgery today!