At the Institute of Plastic Surgery, our dedicated team of plastic surgeons recognize that caring for your skin and keeping it healthy is one of the most important aspects to looking and feeling your best. That's why we are proud to offer our own Neuvónce Skincare line of cosmetic and skin treatments to our Colorado Springs, CO patients. This line is sold and manufactured exclusively at our practice, taking special care to give you one-of-a-kind, amazing skin care products that you can trust. These products are great for helping address common skin afflictions, signs of aging, and pairing with other cosmetic treatments to maximize your results. If you would like to learn more about Neuvónce and try out our line, we would be more than happy to help you schedule your consultation.
You will be an ideal candidate for receiving Neuvónce products if:
You have common skin issues such as dryness, irritation, redness, breakouts, etc
You are looking for high-quality products with ingredients you can trust
You desire more radiant, clear skin
You have had or are having other cosmetic treatments and wish to maximize your results
It is important for you to communicate any known allergies or adverse reactions you've had in the past to certain products.
Neuvónce Skincare Reviews
"Received HALO laser treatment and the fine lines around my mouth have dramatically decreased. I very visible improvement!! I also started using their skin care line and LOVE the products."
- W.V. /
Facebook /
Jul 01, 2019
"I came in for a consultation with Dr Jain today and he spent nearly an hour with me! No it isnt because im in terrible shape :) It seems to be his approach to skin care and I really appreciate it. He did a full consult to address my long term goals and was clearly very knowledgeable, conservative and professional. On top of that he is incredibly kind and gracious as is him entire staff. I think I have found a partner to work with for years to come!"
- M.P. /
Yelp /
Mar 03, 2020
"Dr. Dash is informative and sensitive to the needs of her patients. She answered my questions and really took time to understand my concerns. I'm very pleased with my experience with her and all of the staff at Institute of Plastic Surgery. They do more than surgery as well to include non-invasive cool sculpting produces, laser skin care as well as a skin care product line for better skin health. Many of my concerns were quickly put to rest with good information. Thank you."
- K.O. /
Yelp /
Jan 31, 2019
"Received HALO laser treatment and the fine lines around my mouth have dramatically decreased. I very visible improvement!! I also started using their skin care line and LOVE the products."
- W.V. /
Facebook /
Jul 01, 2019
"When I moved to Colorado Springs I researched facilities where I could schedule in routine skin care, such as hydrafacials, and that also offered a solid menu of other personal care, such as laser resurfacing. I chose Dr. Jain's facility for the positive reviews and for the wide range of personal care offered. I have been coming to Dr. Jain's facility for 4 years now. I get excellent personal attention from the office staff, to the nursing staff to the doctor. They always take time to thoroughly explain procedures and answer all my questions. I feel safe, special and cared for. Dr. Jain has a warm "bedside manner" putting me always at ease. I totally trust him and his staff to conservatively recommend, at all times, the best plan for my skin care. Over the last 2.5 years I have fought and survived cancer. Dr. Jain and staff stood by me and encouraged/helped me look and feel better during and after the destructive effects of chemo. Most recently I had a laser resurfacing done which has made me look and feel "beautiful"! Thank you Dr. Jain. :-) JM"
- J.M. /
Google /
Oct 26, 2020
Previous
Next
The first step in the process will be to schedule a consultation with one of our team members to help identify your skin care needs and goals. Depending on what complexion issues and type you have, we can help recommend certain products that are customized based on your unique skin tone and texture. You can then purchase these products at our office, and one of our staff members can show you how to properly and safely apply them if necessary. You can take your Neuvónce Skincare home with you and enjoy the benefits.
Results will vary on a case-by-case basis, and they will heavily depend on your unique skin type and current condition. You should begin to apply your products as directed on a consistent, daily basis to achieve your maximum results. Over time, after repeated use, you should notice your skin looking brighter, clearer, and overall more radiant. If you should experience any negative side effects or irritation as a result of the products, then please contact our office right away. You can always come back in and purchase more products to maintain your results once your first line has been used.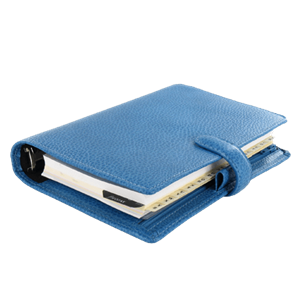 If you're looking for a trusted line of skincare products that will nourish and brighten your complexion, then try our custom Neuvónce line. We will consult with you to learn about your current regimen, skin concerns, and complexion type to recommend the best products that will enhance your appearance. Give our office a call today to learn more about Neuvónce Skincare and our other cosmetic treatments.
Related Procedures