About Restylane Injections
Our plastic surgeons in Colorado Springs, CO offer a wide range of dermal filler products to help correct signs of facial aging, like lost volume, wrinkles, and lines. It is a popular brand of injectable wrinkle fillers since it treats several issues with specialized formulas for long-lasting results. Restylane uses a synthetic version of the body's natural HA (hyaluronic acid), providing the complexion a softer, natural appearance that is fuller and more supple. A custom dermal filler plan can treat mild, moderate, or severe facial wrinkles and lines, and also add fullness to the lips and cheeks. The Institute of Plastic Surgery carries a selection of Restylane products, including:
Restylane: Addresses facial folds and wrinkles
Restylane Defyne: Fills in deep laugh lines and smile wrinkles
Restylane Lyft: Creates lift and volume in the mid-face
Restylane Refyne: Corrects moderate laugh lines and smile wrinkles
Restylane Silk: Adds fullness to the lips and fills in vertical lines on the lips
Restylane Kysse: Enhance the texture and color of the lips while maintaining a full range of expressions
Restylane treatments are suitable for any patient older than 21 years of age who wants to improve their overall appearance. Since it has so many formulas, your treatment will be customized to fit your concerns and goals. Restylane may help you treat early signs of aging, such as fine lines throughout the face, or if you would like to boost the fullness in your cheeks and lips. It may also improve moderate to severe wrinkles, like frown lines, laugh lines, Crow's feet, marionette lines, nasolabial folds, and more. Some treatments contain lidocaine, so you need to share any allergies at your pre-treatment consultation to prevent a negative reaction.
Restylane Reviews
"Dr Jain is Amazing - I am so grateful that I went to Dr Jain for my lip fillers! I had very thin lips before and now they are stunning! Dr Jain and his staff are so warm and caring, I felt at ease right away! I can not recommend Dr Jain enough for any cosmetic procedures you may need!!"
- Anonymous /
Vitals /
Jul 18, 2018
"I can not express enough how much I recommend Dr Jain for any cosmetic procedures you need done! Just take a look at all of his reviews and you will see how amazing he and his staff is! Dr Jain is so incredibly knowledgeable but so warm and caring too! I had lip fillers done and am so glad I went to Dr Jain! They are absolutely perfect! The procedure took only a few minutes and I experienced very little discomfort during the procedure and even after! Dr Jain and his staff are amazing!"
- A. /
Healthgrades /
Jul 19, 2018
"Such an Amazing Experience - I am so incredibly happy I went to Dr. Jain for my lip fillers!! I had very thin lips before and now they are perfect! He has such a great bedside manner! He was very knowledgeable and was so warm and caring too! I felt totally comfortable right away and after seeing how pretty my lips are one week out, he has my complete trust and I will definitely be going back to him! If I could give him..."
- A. /
RealSelf /
Jul 18, 2018
"I would like to share my experience with Dr. Rupesh Jain at the Institute of Plastic Surgery. I came to see Dr. Jain in regards to information about a fat transfer to my face and lips, as well as information about receiving dysport and fillers. I decided to schedule a consultation with him both because of his reviews but more importantly because he is a Board-Certified Plastic Surgeon. Prior to my visit I filled out paperwork online regarding my medical history so that during my consultation with him he would be prepared to answer my many questions. I am an unusual case because I have an auto-immune disorder called Scleroderma. It can cause hardening and discoloration of the skin, thinning of the lips, shrinking of the opening of the mouth, and an over production of collagen to name a few of the effects of the disease. The above stated ailments are part of the reasons why I came to see him. My goal was to try and regain the Pre-Scleroderma appearance of my face since my diagnosis. During my first meeting with Dr. Jain, it was obvious that he had reviewed my medical history and was ready to discuss why I had searched out his services. He made me feel completely comfortable and not at all rushed. He listened to my concerns, and what my desired outcomes were. He explained clearly and in laymen's terms what the reality of receiving those outcomes were. He told me what treatments would work best and why others would be either less effective or riskier to pursue. I was given up front costs and did not feel pressured at all to go for the more expensive procedures. I have been seeing Dr. Jain for quite some time now taking a step-by-step approach to achieving the results I desire with the least risk involved to my challenging health issue. I couldn't be happier with results I have achieved thus far. I cannot say enough good things about Dr. Jain and his excellent care. His staff is top notch and his bedside manner is a rare blessing. I would highly recommend Dr. Jain and the Institute of Plastic Surgery to anyone seeking specialized plastic surgery treatment."
- A.J. /
Google /
Mar 22, 2021
"I came in for a consultation with Dr Jain today and he spent nearly an hour with me! No it isnt because im in terrible shape :) It seems to be his approach to skin care and I really appreciate it. He did a full consult to address my long term goals and was clearly very knowledgeable, conservative and professional. On top of that he is incredibly kind and gracious as is him entire staff. I think I have found a partner to work with for years to come!"
- M.P. /
Yelp /
Mar 03, 2020
Previous
Next
Restylane injections are performed in the minor procedures room at our practice. While many Restylane treatments already contain the local anesthetic lidocaine, a numbing cream may be put on the treatment areas for greater comfort if requested. The product is injected in your skin with a fine needle and massaged so it reaches the selected areas. Several injections may be performed followed by a cold compress to help control inflammation. Every Restylane product is injected the same way but with different areas treated according to your unique concerns and aesthetic goals.
Once your Restylane injections are complete, you may resume work. Your recovery will vary based on what you are having treated, so ask your injector about what you should expect. The treated areas may be slightly swollen and red, but this usually goes away in a few hours. Bruising may be a factor, but this may be camouflaged with cosmetics. It's suggested that you avoid exercise for 24 hours, and you should sleep with the head propped up for the first night. Many patients will notice visible changes right after treatment, but it may take 1 – 2 weeks until the final results develop. Restylane injections often last up to one year based on the formula selected.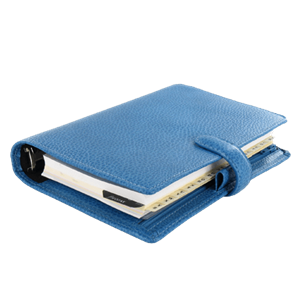 Soften Lines and Wrinkles
Revive your youth with a fast and effective nonsurgical cosmetic procedure. Restylane is a popular injectable treatment, filling in wrinkles and lines or boosting fullness to give you a softer, glowing appearance. Contact our office for your consultation with one of our plastic surgeons and hear more information on the benefits of Restylane and other nonsurgical treatments.
Related Procedures
Related Posts