While you may have been able to smile, frown, laugh, and make other facial expressions without any lasting effects when you were young, you might be realizing that the facial lines caused by these expressions are now staying even after your face relaxes. These lines are known as dynamic wrinkles and they are caused by the overuse of the facial muscles that make them stay contracted, creating etched lines in the skin. Xeomin is an injectable wrinkle relaxer treatment that, similar to BOTOX, periodically relaxes the facial muscles with a purified strain of botulinum toxin type A, so your dynamic wrinkles appear smoother and softer. At the Institute of Plastic Surgery in Colorado Springs, CO, we provide many aesthetic and dermatology procedures including Xeomin nonsurgical wrinkle relaxer treatments. Arrange for a consult with one of our board-certified plastic surgeons for more information about Xeomin.
Reviews
"35 years ago, I had breast implant surgery. Over the course of those years, my breasts had encapsulated causing my breasts to look totally abnormal and very hard to the touch. Fast forward, I needed them removed. Dr Jain was recommended and I couldn't be more pleased. He replaced my implants (both of which had ruptured, but I didn't know it) with the type of implant that much reduces the possibility of encapsulation and no chance of old-school rupture. The results are simply stunning. Soft, normal shaped and just the right size. The surgery was a bit complicated, but Dr. Jain's expertise was key in getting the results I wanted. Dr. Jain is gifted, and very attuned to the needs of the patient. He gave me a realistic description of what to expect and he delivered. His staff is wonderful--very attentive and supportive. Overall, I couldn't be more pleased. Highly recommend."
- P.D. /
Google /
Nov 20, 2018
"I came in for a consultation with Dr Jain today and he spent nearly an hour with me! No it isnt because im in terrible shape :) It seems to be his approach to skin care and I really appreciate it. He did a full consult to address my long term goals and was clearly very knowledgeable, conservative and professional. On top of that he is incredibly kind and gracious as is him entire staff. I think I have found a partner to work with for years to come!"
- M.P. /
Yelp /
Mar 03, 2020
"Absolutely amazing Dr. and staff they made the process so much easier and comfortable. Alway on top of everything in making sure I liked my results and was comfortable with the process. "
- Anonymous /
Healthgrades /
Jun 07, 2021
"I wanted to have plastic surgery for years and when the time came I then continued my search for a plastic surgeon who understood the delicacy of African American skin and its healing in Colorado. After meeting Dr. Krishna S. Dash I knew I had found the surgeon for me not only because her knowledge of working with African American skin but because she listened to my desires and provided sound advice. From my first visit to my final post op visit the Staff were great and the facility was friendly and inviting. Let me just say Dr. Dash and her husband Dr. Rupesh Jain did an awesome job on my breast lift with implants and tummy tuck. I love my results!!!!! My friends and family were envious of the final outcome and my husband was enormously pleased!!! If you are reading this and looking for: someone who is an astute provider, who takes time for questions, is knowledgeable of African American skin, and is dedicated to healthily reaching the customers greatest wishes then the Institute of Plastic Surgery in Colorado Springs is the place for you. I couldn't be happier except to say I wish I found her sooner. Thank you so much!!!!"
- A.M. /
Google /
May 21, 2021
"I would like to share my experience with Dr. Rupesh Jain at the Institute of Plastic Surgery. I came to see Dr. Jain in regards to information about a fat transfer to my face and lips, as well as information about receiving dysport and fillers. I decided to schedule a consultation with him both because of his reviews but more importantly because he is a Board-Certified Plastic Surgeon. Prior to my visit I filled out paperwork online regarding my medical history so that during my consultation with him he would be prepared to answer my many questions. I am an unusual case because I have an auto-immune disorder called Scleroderma. It can cause hardening and discoloration of the skin, thinning of the lips, shrinking of the opening of the mouth, and an over production of collagen to name a few of the effects of the disease. The above stated ailments are part of the reasons why I came to see him. My goal was to try and regain the Pre-Scleroderma appearance of my face since my diagnosis. During my first meeting with Dr. Jain, it was obvious that he had reviewed my medical history and was ready to discuss why I had searched out his services. He made me feel completely comfortable and not at all rushed. He listened to my concerns, and what my desired outcomes were. He explained clearly and in laymen's terms what the reality of receiving those outcomes were. He told me what treatments would work best and why others would be either less effective or riskier to pursue. I was given up front costs and did not feel pressured at all to go for the more expensive procedures. I have been seeing Dr. Jain for quite some time now taking a step-by-step approach to achieving the results I desire with the least risk involved to my challenging health issue. I couldn't be happier with results I have achieved thus far. I cannot say enough good things about Dr. Jain and his excellent care. His staff is top notch and his bedside manner is a rare blessing. I would highly recommend Dr. Jain and the Institute of Plastic Surgery to anyone seeking specialized plastic surgery treatment."
- A.J. /
Google /
Mar 22, 2021
Previous
Next
Xeomin can help if you want to improve the look of dynamic wrinkles on the face, like frown lines between the eyebrows, horizontal lines on the forehead, Crow's feet in the outer corners of the eyes, and smile and laugh lines. Xeomin is best if you are in good general health, are not currently pregnant, and have not had an allergic reaction to any other botulinum toxin products (BOTOX or Dysport). Speak with your surgeon during your consultation about your current medications, aesthetic goals, and medical history so they can customize a Xeomin treatment plan that is specific to you.
Xeomin injections typically last around 30 minutes and can be completed in our procedure room after your consultation. The parts of the face receiving treatment will be cleaned and sterilized before Xeomin is carefully injected with a fine gauge needle. The procedure is fast, and most patients experience mild or no discomfort, so local anesthesia is not necessary but is available upon request. Cold compresses and pressure will be applied to the treatment area to stop any minor bleeding before you leave.
You can leave our facility immediately after your Xeomin injections to return to your daily activities; however, exercise and other strenuous activities should be skipped for the rest of the day. We may recommend that you sleep in a slightly elevated position and apply cold compresses periodically to expedite recovery and results. In the days after a Xeomin treatment, you may have some redness, swelling, and bruising at the treatment areas, but this should heal on its own and can be easily covered up with makeup. Most patients will see marked improvements 3 – 4 days following their Xeomin treatment lasting up to three months. Repeat treatments at our practice can be arranged to optimize your results.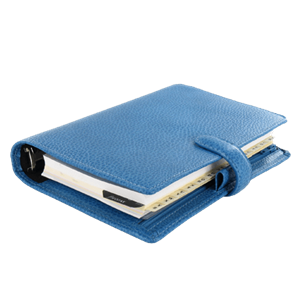 Aging comes with some exciting gifts including grace and wisdom, but it sometimes brings along some undesired changes like lines and wrinkles throughout the face. Release and smooth dynamic facial wrinkles with Xeomin injectable wrinkle relaxer treatments. Schedule a consultation now with one of our trusted plastic surgeons to design your custom Xeomin treatment plan.
Related Procedures
Related Posts