Breast Augmentation: How big should you go?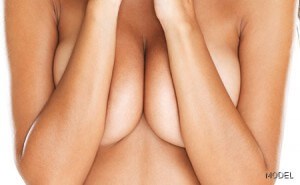 Are you thinking about getting a breast augmentation? Confused about what size you should choose? It may seem overwhelming but here in Colorado Springs, we have helped scores of women with this very important decision. There's no need to be overwhelmed. Once you come into our Colorado Springs office for a breast augmentation consultation we'll sit down with and discuss what you want, your options and go over plenty of photos so you can see what a breast augmentation looks like in real life. We understand how difficult it is to really understand what size cup you want because one bra manufacturer's C cup may be another one's B cup or vice versa. Sadly, there is no standardization of bra cup sizes, so trying to describe your desired breast size by cup size doesn't always work too well.
At our Colorado Springs plastic surgery office, we have clients interested in breast augmentation try on different implants inside their bras, under a tight shirt and look in the mirror. Trying on several different implants until you are completely satisfied is very important. Also, it's not uncommon for women to come in thinking they know the implant volume they want based on what a friend has, but 300 cc's on one person can look completely different on another depending on a lot of factors like the amount of breast tissue each individual has the type of body frame each individual has, etc…
In general, we find that it's usually best to simply ignore implant numbers or cup sizes and find what you feel looks best in the mirror. In our experience, this is the best way we've met our Colorado Springs clients' expectations with breast augmentations in regards to size. The most important thing is how it all looks from head to toe. It's important how you, the client, sees yourself. Not surprisingly, everyone has different taste and idea of what looks good for them.  One also has to take into account balance and proportion. I know it may sound overwhelming but as all our Colorado Springs breast augmentation clients will confirm, we will work together to find the right size to give you the look you want to achieve.
Contact our office today if you are interested in learning more about what we offer at our Colorado Springs office. We'd be more than happy to sit down and discuss your breast augmentation options or any other procedure you might be interested in.