About Augmentation + Lift
Breast implants with a breast lift is a wonderful combination surgery for women who want to increase the breast size and tighten the skin for a younger, firmer look. Many women have weight fluctuations throughout life that cause the breasts to lose fullness and develop loose, excessive skin with nipples that point downward. Deflated, sagging breasts from weight fluctuations, pregnancy weight, breastfeeding, and more can take its toll on the aesthetics of your breasts. We at the Institute of Plastic Surgery understand that women can experience both skin laxity and a lack of ample breast fullness. Our board-certified plastic surgeons, Dr. Krishna S. Dash and Dr. Rupesh Jain, can consult with you at our office in Colorado Springs, CO for a breast augmentation surgery plus a breast lift (mastopexy).
This combination of breast surgeries begins by removing excess skin, repositioning the breasts (nipples and areola included) into a higher position, and adding a fat transfer or implants to reach your desired breast size. A breast augmentation with a lift improves multiple aspects of the breasts, such as the shape, size, and position, to create more youthful and perky breasts. Make a consultation with one of our surgeons to discuss your unique concerns and goals so he or she can help you decide if a breast lift and augmentation best fit you.
Breast Augmentation + Lift Reviews
"I wanted to have plastic surgery for years and when the time came I then continued my search for a plastic surgeon who understood the delicacy of African American skin and its healing in Colorado. After meeting Dr. Krishna S. Dash I knew I had found the surgeon for me not only because her knowledge of working with African American skin but because she listened to my desires and provided sound advice. From my first visit to my final post op visit the Staff were great and the facility was friendly and inviting. Let me just say Dr. Dash and her husband Dr. Rupesh Jain did an awesome job on my breast lift with implants and tummy tuck. I love my results!!!!! My friends and family were envious of the final outcome and my husband was enormously pleased!!! If you are reading this and looking for: someone who is an astute provider, who takes time for questions, is knowledgeable of African American skin, and is dedicated to healthily reaching the customers greatest wishes then the Institute of Plastic Surgery in Colorado Springs is the place for you. I couldn't be happier except to say I wish I found her sooner. Thank you so much!!!!"
- A.M. /
Google /
May 21, 2021
"I had implants done 10yrs ago and have been so happy, but, it is time to reach back out and get some lifting done later on this year. Can't Wait!"
- L.C. /
Google /
Jan 20, 2018
"Total facial resurfacing - I have had horrible cystic acne from a very young age. I'm 32 and I still break out on occasion. It doesn't help that I pick at it either, but the scars are awful. I've always been self conscious about my face. I decided to go and do something about it when I decided I wanted a breast lift/aug. Some light shows more of the depth of these rolling scar better than others. It has been 24 hours..."
- Y. /
RealSelf /
Sep 22, 2018
"Breast lift with implants - I have had fairly large breasts since high school. They were great and followed me everywhere. Then I went to college and gain the "freshmen 50" (yes 50, not 15) and they got quite large. Between yo-yo dieting, poor nutrition, and inconsistent exercising, they just look sad and deflated. Now that I'm 32, I have finally figured out how to feed myself and I'm stable enough that I've decided t..."
- Y. /
RealSelf /
Sep 15, 2018
Previous
Next
There are several reasons that you may be considering breast augmentation combined with a lift. It's a great approach if you desire to fully rejuvenate your breasts and improve the skin elasticity of your skin. You may be experiencing sagging of the breasts caused by significant weight loss, aging, and pregnancy, but you also would like to enhance breast fullness, which will both be corrected with a combination breast surgery. Your surgeon will be able to determine if a lift alone will lead to your desired outcome or if both a lift and implants are better to reach your goals.
A combination breast surgery is usually done at an accredited surgical facility as an outpatient procedure and you will be placed under general anesthesia. For this procedure, the breast lift is usually the first to be performed. The excess skin is removed and the tissue beneath is smoothed. We will go over the options available for breast implants before your surgery so your implants will be ready for placement. In certain instances, the nipple and/or areola may be moved to fit your new breast shape and size.
Recovery time for this particular procedure will be different from patient to patient; however, you will probably be able to return to your normal activities in about a week. Although, you will need to abstain from exercise and strenuous activities for 2 – 6 weeks. There may also be some inflammation after your surgery that may last for a few weeks. Breasts will settle into their new, transformed position in about 3 – 6 months and you will be able to see your results.
Breast Aug with Lift FAQs
Can't implants help with sag?
Drs. Dash and Jain will be honest with you about what will be needed to accomplish your goals. Breast augmentation will help with size and fullness, but it will not reposition or lift your breast to a higher place on the chest wall. You should question any plastic surgeon who recommends an implant alone if you have sagging breasts. Keep in mind that you can have a breast lift without breast implant placement if you are happy with the size of your breast after the skin removal. We would be happy to go through all of your options.
Incision placement will be determined on what needs to be accomplished with your surgery. Your plastic surgeon will consult with you and perform an evaluation of your breast, skin, and body shape for symmetry and balance. If you have small breasts, you may benefit from an incision around the areola only. If you have larger breasts with excessive skin to remove, your surgeon may suggest having the anchor-shaped incision for best results. To answer this question, it really depends on the individual's needs.
Your plastic surgeon will place incisions in the most inconspicuous places (such as in the fold of the breasts) to avoid large visible scars. It is more difficult to conceal the incisions that are made during a lift procedure. The number of scars and their location will depend on the surgeon's incision strategy. Every effort is made during surgery to minimize scarring. You will have some scarring, but only visible with your clothing off. Every effort is made during surgery to minimize scarring. With proper scar care and an avoidance of sun exposure, the scars should fade and become thinner over time. Most women feel that the physical results following this surgery far outweigh the scarring left behind. We will provide you with information on effective scar care and make product recommendations.
If you are at a stable weight and are not planning to have a baby, then your results will last longer. Gaining weight through pregnancy or not taking care of your body will change the shape of your breasts. Your new implants will be placed in a way to prevent sagging. You will still encounter some sagging as your breasts and skin age. No woman is exempt from aging and gravity when it comes to the skin. It is best to keep your weight at a sustainable weight that you can manage for years to get the best results from the lift. You may need a revision surgery after so many years or when it is time to replace the implants.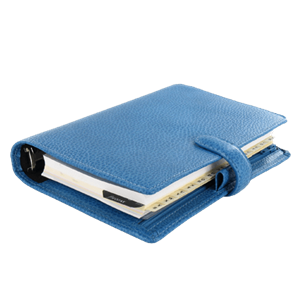 Plan Your Procedure
Average Cost

From

$13,500

Recovery Time

6 Weeks

Average Procedure Time

2 - 3 Hours

Post-op Follow-up

2 - 3 Days
Contact Us
Start Your Transformation
Get the results you want by combining a breast augmentation and lift at the Institute of Plastic Surgery. We will help you create a unique treatment plan that addresses your concerns and goals so you can see your best results. By addressing the skin, size, shape, and position of your breasts, your breast augmentation with a lift can give you a younger appearance. Make a consultation with us at our office to find out more information about your breast surgery options.
Related Procedures
Related Posts