About Breast Reduction Surgery
Oversized breasts can create social and functional setbacks for women. Furthermore, overly large and unbalanced breasts can lead to self-image issues and overall embarrassment, as well as joint pain. Our board-certified plastic surgeons in Colorado Springs, CO, help countless women rebuild their confidence and live an active lifestyle through breast reduction surgery. This cosmetic procedure at the Institute of Plastic Surgery removes excess fat, tissue, and skin to reshape the breasts to a smaller and healthier size. This surgery also reduces the size of the nipples and moves them so they look natural with the new breast size. In many situations, a breast lift is included to give a more taut and youthful appearance.
If you have heavy and overly large breasts that get in the way of everyday life, breast reduction surgery may be what you need to attain the body you desire. Breast reduction is a good procedure for women who have frustration and worry or cannot live a fulfilled and active life because of the size of their breasts. In addition, if you suffer from consistent skin issues as well as neck pain, breast reduction surgery can reduce many of these medical conditions. It's crucial that patients are at a healthy weight and choose an experienced surgeon who listens to their aesthetic goals and has the knowledge to create a natural appearance.
Breast Reduction Reviews
"Dr Jain's expertise and talent as a plastic surgeon are nothing short of amazing. I had very large, pendulous breasts that in addition to being large on my frame (38 ddd) were not asymmetrical (1breast was nearly 2 cup sizes larger than the other) and they were causing me a multitude of back and neck issues, not to mention deep indentations on my shoulders. After a very comfortable initial consult with Dr Jain we proceeded to schedule the breast reduction procedure. It was at the Surgical Center of the Rockies and performed on an out-patient basis. Everything went very smoothly and my recovery went extremely well. At 3 months post-op I could not be happier. My breasts are a 38c - and not only well-shaped and and smaller, but beautiful! They are perfect. From what he had to work with, to what I have today is a testament to Dr Jain's talent and expertise as a plastic surgeon. Highly Highly recommend. The entire experience was awesome and I had great follow-up. Also, Dr Jain is very responsive to questions and concerns - even after hours.I could not be more pleased with my bi-lateral breast reduction from Dr Jain. Amazing surgeon!"
- D.V. /
Yelp /
Oct 04, 2016
"I had a breast reduction on December 21, 2016 by Dr Jain.  I cannot say enough about the high level of care I received in his office.  He took plenty of time to answer all my questions before my surgery.  After the surgery, Dr. Jain was personally involved with every follow up appointment. My surgery was around the holidays but I still felt supported by Dr. Jain as he encouraged me to call with any questions or concerns and when I called on Christmas Eve day with a concern, he was patient and eased my worry.    I appreciate the level of care and compassion Dr. Jain  puts towards his patients.  I am so happy with my results. My breasts are smaller, symmetrical, and in general more perky and a better proportion for my body.  I was previously seeing a chiropractor weekly for neck and back pain due to my large breasts.  My neck and back now feel amazing! No more pain.   I knew I would feel better physically after the BR but I underestimated the boost to my confidence and self esteem.  I would not hesitate to have another procedure with Dr. Jain and would recommend him to anyone looking for a board certified plastic surgeon for their procedure."
- K.E. /
Yelp /
May 05, 2017
"Dr. Jain and his entire team are AMAZING. From the initial consultation to the very last checkup I felt absolutely taken care of and like part of the family. Dr. Jain has a way of putting you at ease and he and his team are experts and explaining everything in detail. I was confident in his skill throughout the whole process and I am beyond thrilled with my results. I have never been happier and my self esteem has been boosted so much, I only wish I had done this sooner. Dr. Jain and his staff are incredibly compassionate and make sure you are comfortable every step of the way - I never felt apprehensive at the surgery center. They took precautions before surgery to lessen my chances of post surgery nausea and pain and were so kind I couldn't have had a better experience. I highly recommend Dr. Jain and his entire team to anyone looking for breast reduction or any treatment. He is an amazing doctor! I couldn't be happier!"
- M.V. /
Yelp /
Feb 04, 2018
"I had Dr.Jain do my breast reduction in November 2016, and I highly recommend him!!! He answered any questions I had and always made me feel at ease. He is extremely professional and made me feel very comfortable. After my surgery, I called him in the middle of the night because I had such a bad migraine from my medicine and he not only answered his phone, but talked to me and gave me advice until I felt at ease. I am extremely pleased with my results and feel that he met every expectation I had. Dr.Jain asked me a lot of questions, such as what size I hoped to be, and tried his absolute best to follow through with what I wanted. He ended up going above and beyond what I could have ever expected and brought me from a DDD to a 34 C/D (depending where I buy my bras). I was really worried about scarring because I am only 23 years old, but Dr.Jain has used the best scar treatment possible, and has been very honest about what works and what doesn't work. I highly reccomend Dr. Jain and his staff, he is excellent!"
- H.A. /
Yelp /
Jan 30, 2017
"Breast Implant Removal Surgery - After several years of discomfort I finally decided to remove my breast implants. I interviewed several doctors and decided to have Dr. Dash do my surgery. I saw her for two consultations; and she was genuinely sympethetic to the pain I was having to deal with, as well as my many concerns of having this kind of surgery. I never felt rushed or hurried at any of my appointments; and my appointments were always on time. My results are better then I expected, and I don't have any more pain. Dr. Dash called me at my home the night of my surgery to see how I was doing, and she also sent me a beautiful orchid. If ever I were to have any other plastic surgery done, I would choose her to do it, and would not hesitate to recommend her to my family and friends."
- Anonymous /
Vitals /
Nov 22, 2013
Previous
Next
Surgical breast reduction is an outpatient treatment and is conducted with the patient under general anesthesia. The duration of the surgery depends on many factors, including what incision method is used, the general technique, and, finally, the degree of reduction. The areola and nipple area repositioning will also be a factor. In some cases, liposuction can be incorporated to remove excess fat of the chest wall adjacent to the breast. During the consultation, all of these aspects are addressed with your surgeon. The topic of scars from the incision is also thoroughly examined and talked through as it is likely for some scarring to occur. Although, advanced techniques have led to a decrease in overall scarring. Based on the complexity of the size and overall reduction, either an inverted-T or a straight line (vertical) incision will be used. Breast fat and tissue is removed, and the remaining skin and tissue will be tightened.
Once surgery has been completed, patients will be monitored closely in our private recovery room and then released home to begin the healing process. A draining tube may occasionally be placed near the incision area to help control swelling and bleeding. A compression bra will be provided for a few days that will improve blood circulation to the breasts during the immediate recovery. In a month or so the breasts will settle and the after-surgery effects will dissipate. The majority of our patients at the Institute of Plastic Surgery say they feel more weightless, lighter, and more self-assured. Following surgical breast reduction, you can enjoy the clothes you have always wanted and feel confident with your new appearance. Keep in mind, it is still important to maintain a healthy weight so the outcomes are not negatively impacted.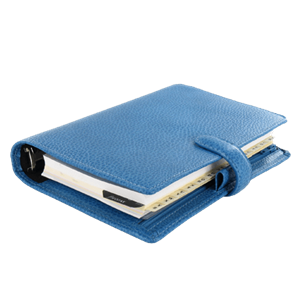 Plan Your Procedure
Average Cost

$6,000

-

$9,000

Recovery Time

6 Weeks

Average Procedure Time

2 - 3 Hours

Post-op Follow-up

3 - 5 Days
Contact Us
Smaller Breasts, Larger Life
Our surgeons have helped so many women regain their body, mind, and spirit and lead a more robust life with breast reduction surgery. During the consultation at our practice, we will discuss all of the alternatives for improvement and create a customized treatment plan to fit your goals. We invite you to call our office in Colorado Springs, CO to learn more about this outstanding breast reduction treatment.
Related Procedures
Related Posts