About Breast Lift Surgery
Breast lift surgery is a body contouring procedure that lifts and tightens the breasts by removing loose skin and tightening the healthy tissue and skin to create a more youthful and healthier look. This cosmetic breast surgery is reserved for women who have lost breast shape, volume, and perkiness due to aging and gravity, as well as weight loss or pregnancy. Huge advancements in mastopexy techniques have made this aesthetic surgery so successful that new statistics from the ASPS (American Society of Plastic Surgeons) refer to approximately 70% increase in demand for the surgery since 2000. Our plastic surgeons in Colorado Springs, CO perform this surgery at the Institute of Plastic Surgery using the most state-of-the-art methods, carefully choosing the correct technique according to the severity of the case as well as the desired outcome.
Some women come to our practice believing they are candidates for implants only, but after a private assessment it may be realized that a breast lift is warranted and will provide a better outcome. This is due to the loss of skin elasticity that is shown. Patients whose breasts point downward typically need a lift to reduce the skin deformity and elevate the breasts to a higher position. If you have nipples that droop downward and your breasts appear stretched, a mastopexy (breast lift) can dramatically help their appearance. Patients contemplating a breast lift should be in good health and at a healthy weight. Even though breast implants may be desired, in so many cases, a lift is all that it takes to add the shape and size that is hoped for.
Breast Lift Reviews
"I had implants done 10yrs ago and have been so happy, but, it is time to reach back out and get some lifting done later on this year. Can't Wait!"
- L.C. /
Google /
Jan 20, 2018
"Dr Dash was amazing!!! I felt so comfortable from initial consultation through my final appointment after surgery. She was there for any concerns and I feel amazing!!! I was so nervous prior to breast lift surgery; but the pain was minimal and I am beyond thrilled with the results!"
- Anonymous /
Healthgrades /
Jun 01, 2018
"Breast lift with implants - I have had fairly large breasts since high school. They were great and followed me everywhere. Then I went to college and gain the "freshmen 50" (yes 50, not 15) and they got quite large. Between yo-yo dieting, poor nutrition, and inconsistent exercising, they just look sad and deflated. Now that I'm 32, I have finally figured out how to feed myself and I'm stable enough that I've decided t..."
- Y. /
RealSelf /
Sep 15, 2018
"Total facial resurfacing - I have had horrible cystic acne from a very young age. I'm 32 and I still break out on occasion. It doesn't help that I pick at it either, but the scars are awful. I've always been self conscious about my face. I decided to go and do something about it when I decided I wanted a breast lift/aug. Some light shows more of the depth of these rolling scar better than others. It has been 24 hours..."
- Y. /
RealSelf /
Sep 22, 2018
"I wanted to have plastic surgery for years and when the time came I then continued my search for a plastic surgeon who understood the delicacy of African American skin and its healing in Colorado. After meeting Dr. Krishna S. Dash I knew I had found the surgeon for me not only because her knowledge of working with African American skin but because she listened to my desires and provided sound advice. From my first visit to my final post op visit the Staff were great and the facility was friendly and inviting. Let me just say Dr. Dash and her husband Dr. Rupesh Jain did an awesome job on my breast lift with implants and tummy tuck. I love my results!!!!! My friends and family were envious of the final outcome and my husband was enormously pleased!!! If you are reading this and looking for: someone who is an astute provider, who takes time for questions, is knowledgeable of African American skin, and is dedicated to healthily reaching the customers greatest wishes then the Institute of Plastic Surgery in Colorado Springs is the place for you. I couldn't be happier except to say I wish I found her sooner. Thank you so much!!!!"
- A.M. /
Google /
May 21, 2021
Previous
Next
A breast lift takes approximately two hours or more and is performed with the patient under general anesthesia. The timing for this procedure is dependent upon the complexity of breast ptosis present. The surgical technique used for cosmetic breast lift surgery typically falls under two categories — the technique is defined by the size, location, and nature of the incision. The inverted-T (known as an anchor and the straight line vertical incisions are the most commonly used incision methods. After making the incision, any loose, unhealthy skin is removed along with fat and tissue that is not needed. After completing these steps, the remaining skin is tightened and the breasts are lifted so they appear healthy. In most situations, the size of the areola is decreased to be symmetric with the new breast. At this time, a breast implant can be placed within the breast if this was discussed with your surgeon prior to surgery. If the lift is the only surgery being performed and if breast size is a worry, silicone or saline implants can be placed at a different date.
The recovery for a breast lift surgery is more extensive than a breast augmentation. After the procedure is completed, you will wear a medical compression bra to diminish swelling. Also, a small draining tube is inserted near the incision site to help with excess draining that can often occur after a mastopexy. After surgery, the swelling will diminish within about a week. Your surgeon or a member of their team will provide detailed, home incision treatment care instructions to help your healing process. Aesthetic results after a surgical breast lift are noticeable after a few weeks as the new shape take their higher placement on your chest wall. Your breasts will look and feel natural, and you will feel perkier and healthier overall.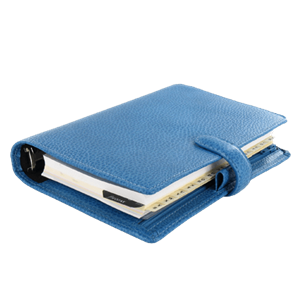 Plan Your Procedure
Average Cost

From

$6,500

Recovery Time

4 Weeks

Average Procedure Time

1 - 2 Hours

Post-op Follow-up

1 Week
Contact Us
Related Procedures
Healthier-Looking Breasts
Mastopexy has changed the lives of many patients. If you are faced with sagging breasts that interfere with your daily activities or prohibit you from buying certain clothing, a mastopexy at the Institute of Plastic Surgery may be the answer to your problems. At the time of your initial visit, a thorough examination will be performed by your surgeon and your aesthetic concerns discussed. We will determine a tailored treatment plan to assist in transforming your breasts. Please contact our Colorado Springs, CO practice and speak to our patient coordinator to begin your cosmetic surgery journey.
Related Posts