About Breast Augmentation
Have you ever considered having a breast augmentation because you are naturally flat chested, have asymmetrical breasts, or accentuate the bust line you currently present? Our cosmetic breast surgeries resize your breast in volume and shape for a fuller, ample look. With years of experience in providing women with aesthetic breast procedures, our board-certified plastic surgeons, Drs. Dash and Jain, perform implant surgeries consistently throughout the year. As a popular surgery at the Institute of Plastic Surgery in Colorado Springs, CO, augmentations are often considered being one of the most desired cosmetic surgeries for women with small breasts, a genetic condition affecting the size or shape, or cosmetic enhancement. When you have a private consultation at the Institute of Plastic Surgery, we want you to feel at ease in discussing your aesthetic goals and medical concerns in regard to having a breast augmentation. With the help of implants or a fat transfer, this procedure improves breast shape, size, and symmetry which creates an attractive and natural-looking outcome.
The decision to have breast enlargement surgery is a personal one for women. If you are contemplating this treatment, it is essential you do it for the right reasons. Ideal candidates should be physically healthy with breasts that are developed, and be the appropriate age to get implants. Women who are unhappy with the overall appearance of their chest because they appear lifeless could benefit from breast augmentation surgery. Moreover, if your breasts have changed due to weight loss or pregnancy, this surgical procedure renews your natural feminine beauty with firmer shape and fullness.
During your consultation with one of our surgeons, the appropriate implant will be recommended based on your body size and shape as well as the results you hope to attain. Implants are made in different shapes, sizes, textures, and profiles — each of which are considered carefully in order to attain the wanted look. Still today, the most common implants are silicone or saline, both widely popular and safely approved by the Food and Drug Administration (FDA). An important fact is that individuals considering saline implants must be 18 years old, while in order to undergo augmentation with silicone, patients must be at least 22 years old. Other options include a form-stable implant known as a gummy bear implant and a fat transfer. In addition to the type of implant used, there are other important factors to decide:
Size
Breast implant size is determined based on the cubic centimeters (CCs) of saline or silicone used. To understand the appropriate volume, we will look at how much native breast tissue exists and the size you desire to be. In the operating room, it is common for you to temporarily fit several implants to get a better idea of the more suitable fit.
Shape
Implants are made in either a teardrop or round shape. Both of these shapes are widely used; however, a large majority of our patients select a round-shaped implant. It generally looks more natural while adding a fullness to the upper breast that a majority of patients desire.
Profile
Implant profile refers to the how far out the implant looks (projection). In other words, this is what one sees from the side angle. Most projections include low, intermediate, high, or extra high.
We understand all of the considerations may appear overwhelming, but selecting the correct implant is somewhat easy once the goals are understood during the consultation. These considerations, combined with our surgeon's training, ensure the anticipated outcome is attained.
Breast Augmentation Reviews
"Best Dr Ever! - Having breast augmentation had been on my *want to do* list forever. At 39, I finally was able to do it! My first visit with Dr. Jain was great, he was very informative and answered ALL of my questions. Everything from my consultation to my surgery to my post op visits have been incredible. Dr Jain is amazing. SO glad I chose him."
- Anonymous /
Vitals /
May 15, 2012
"I came in to see him for a breast augmentation, and he was nothing but professional and knowledgable. He does amazing work and I would recommend anyone to go and see him because he gives 5 star service and care."
- K.R. /
Healthgrades /
Apr 19, 2016
"Dr. Jain is amazing! - Colorado Springs, CO - I couldn't be happier with my decision to do a breast augmentation with Dr. Jain. I first met Dr. Jain when my sister did a rhinoplasty with him. He was very pleasant and there's not an ounce of arrogance (that you run across with other doctors) in his demeanor. He is warm, friendly, and very knowledgeable. I was impressed by how informed he kept me during my sisters procedure so naturally I..."
- C. /
RealSelf /
Dec 29, 2016
"35 Years Old, 4 Children Much Needed Tummy Tuck, Liposuction, Breast Augmentation - Colorado Springs, CO - Dr Jain is awesome! He answers any questions you have. He is very knowledgable. He made me feel very comfortable. He is very honest , and very confident in what he does. I would definitely go back to him again and I would recommend anyone to go to him. After I had my surgery they sent me flowers!!! The front desk ladies are so nice!!! I am so happy with my results!!! Dr Jain you are #1!!!!!!!"
- C. /
RealSelf /
May 26, 2016
"Wonderful and talented doctor! - Dr. Dash is amazing. I saw her for breast augmentation and she exceeded my expectations. She is personable, sweet, funny, and incredibly talented. She made me feel comfortable and excited for the procedure. I'd recommend her to everyone!"
- R. /
RealSelf /
May 22, 2017
Previous
Next
Incision placement as well as implant placement are decisions that are made before surgery. During the procedure, the chosen incision is created and then the implant will be placed into its position. There are two techniques that may be used for implant placement. These are either under the pectoral muscle or behind the breast tissue, but over the pectoral muscle. The decision as to where to insert the breast implant incision is based on varying factors. This involves the type and degree of implant enlargement, as well as the expertise of the surgeon. Regardless of incision location, scarring is often hidden within the natural creases and lines of the body. Placement location of the implant is based upon your implant size, activity level, and body type.
Breast enhancement surgery is an outpatient procedure with the patient under general anesthesia. Once the incision is made, the appropriate implant will be inserted through the incision opening and deposited into a pocket created for it, and then secured into its correct position. After this process, the incision is carefully secured with skin adhesives or sutures. Each patient will be taken into recovery and carefully monitored and screened prior to being released. You will be instructed to continue wearing a compression garment to help reduce swelling. Several days after surgery, the swelling and bruising will begin to decrease, and the breasts will start to look and feel normal as they settle into their new position. While individual results vary, most patients can return to everyday activities within the first week; however, physical exertion such as exercise should be delayed for at least a couple of months. Breast enhancement surgery creates gorgeous outcomes that feel and appear natural. This procedure oftentimes can be a life changer for many patients, offering them the opportunity to feel more self-assured.
Some say that small breasts that sag will benefit from an implant to fill in the lost volume. Every woman is shaped differently. There are no guarantees that only the implant will fix the sag. At your consultation, Drs. Dash or Jain can discuss options with you about the laxity of your skin and how to properly address it. We also offer a breast augmentation with a breast lift, which is a skin removal surgery combined with the implant placement. The position of your breasts will be higher on the chest wall. The nipple and areola will also be repositioned on the breast to visually balance aesthetically and symmetrically. Your treatment plan will be based on recommendations from the surgeons, the condition of your skin, the weight of your breasts, and your personal preferences.
There is always a possibility that something can go wrong (like an implant rupture) when you have any surgery. If you take care of yourself and have regular follow-up appointments with your doctor, that can be your best defense against rupture. While rupture is rare, it can happen in both saline or silicone breast implants. A saline implant will look deflated and abnormally shaped after the solution is absorbed by the body. A rupture of a silicone implant will have to be diagnosed with a MRI. The gel within a silicone implant will stay in place, but the implant will still need to be replaced.
Keeping your aesthetic goals in mind, our doctors will explore many options with you in shape, size, and placement of a fat transfer or implant surgery. Your body shape and size will be taken into consideration so that your breasts will look balanced and natural along the lines of your silhouette. Balance and symmetry are very important. We want you to be happy with your results and will assist you in choosing the best options to enhance your bustline.
You may have questions or concerns about the safety of silicone breast implants. Yes. Silicone is safe to place in your body and was approved by the FDA. Silicone breast implants are very popular in the United States. They can be used in breast augmentations, breast augmentations with a lift, and breast reconstruction. No matter which type of implant you select, there will come a time (in 10 – 12 years) when you will need to replace the implants or remove it for the health and aesthetics of your breasts.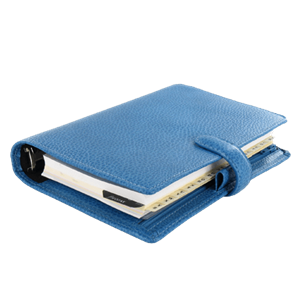 Plan Your Procedure
Average Cost

$6,000

-

$8,000

Recovery Time

6 Weeks

Average Procedure Time

1 - 1.5 Hours

Post-op Follow-up

2 - 3 Days
Contact Us
Related Procedures
Breast augmentation surgery is well known for many good reasons. This treatment is safe and effective and creates beautiful results. With so many augmentation considerations, you can get the look you have always wanted. The Institute of Plastic Surgery is excited to offer this proven procedure, and we welcome you to learn more. Contact our practice in Colorado Springs, CO to plan your private consultation with one of our surgeons.
Related Posts