About Brazilian Butt Lift
A surgery known as the Brazilian butt lift is known as one of the fastest growing treatments in the U.S. and continues to be in widespread demand among both women and men. This body contouring surgery allows individuals an effective way to have fuller, shapelier buttocks without using an implant. Weight loss and aging, in addition to hereditary characteristics, can cause a deflated butt. In today's times, a curvy, rounder rear end is considered desirable. A fat transfer to the buttocks adds volume to the butt to create the appropriate roundness and shape. It is achieved through a careful and precise fat transfer process, which first uses liposuction to take unwanted fat from one section of your body and then reinstates it into your buttocks. It takes an artistic eye to perfect the Brazilian butt lift, and, with years of experience and training, our Colorado Springs, CO plastic surgeons can create natural-looking, stunning results at the Institute of Plastic Surgery.
The ideal patients for the cosmetic enhancement known as a Brazilian butt lift will be examined to make sure they are able to undergo this surgery. The first area to address is to confirm there is enough fat in certain places to extract for the removal, grafting, and transfer process. If you are of a lower body weight or exhibit insufficient fat to harvest, you may not be a candidate for this procedure. In addition, it is also important to have good skin laxity. If your buttocks has loose, hanging skin, you may be a better fit for a butt lift with surgery. If you maintain a stable weight, have enough fat to remove, and prefer not to use an artificial device such as an implant, the Brazilian butt lift may be a great option for you.
Brazilian Butt Lift Reviews
"I have been a patient of Dr. Jain and the Institute of Plastic Surgery for several years. When I decided to begin looking for a plastic surgeon, I scheduled several consultations with various surgeons in Colorado Springs. Everyone I spoke with was professional, but honestly, no one left me with the comfort I felt I needed when making, what were for me, extremely important decisions about changing my body. I then met Dr. Jain. He was not only incredibly professional but had the type of demeanor that instantly made me feel comfortable. Our initial consultation was no less than an hour. I had a lot of questions! He was patient, understood my reservations and took the time to explain all of my options in great detail. I left the office optimistic and finally ready to take the next step. Prior to surgery, he and his entire team ensured that I was comfortable with the decisions we made and that I was at ease. Post-surgery (multiple cosmetic procedures), I had numerous follow up appointments at the Institute and everyone on his team was nothing short of fantastic. I am always greeted by name and made to feel (this may sound cliché) like part of their family. They have made the entire process truly comfortable and the environment they create is so warm and welcoming. Since the initial cosmetic procedures (I couldn't be happier with my results!), I have seen Dr. Jain and his team for fillers, Botox, BBL, and Sculptra injections. Truthfully, my face looks years younger, and more importantly, I have a much needed renewed sense of confidence and self-esteem. Meeting with Dr. Jain and choosing him as my plastic surgeon was unequivocally the right decision for me. He has been so honest and attentive and I genuinely feel his primary focus is to ensure that what he does, is right for me. I am so happy with all of my results and continue to see him and his entire team for all of my "cosmetic maintenance". Dr. Jain is without a doubt an exceptional plastic surgeon, but what makes him exemplary is his attention and compassion as is evidenced by his interest in his patients."
- A.B. /
Google /
Oct 03, 2019
"I am a raving fan of the Institute of Plastic Surgery. I have worked in the beauty industry in London, Paris, New York, L.A. Montreal and Vancouver. This place rivals big city style. From the moment you walk in the front door and are greeted by the smiles. The 'understand YOUR world' attitudes of Shalom and Arriana guide you into the elegant relaxed ambiance. My first appointment was to see Dr. Jain. I was sixtynine and was looking at a face lift. When I left the office the face lift was off the table...replaced by a group of small procedures....the ultherapy was a dream. Pulling up my neck and adding collagen to my face. How exciting! Ashley was my technician and she is quite simply amazing. My time with her went by so incredibly fast. I will be returning for more of these treatments in the years to come. Ashley also did some of my BBL treatments. Thankyou Ashley. Nicole has been my technician along with Ashley for the BBL treatments recommended by Dr. Jain. Nicole is a sweet spirit who also did the deep cleansing treatment on my face. I could not have been more impressed with the results of both these procedures. Thankyou Nicole. And now to the star of the show....Dr. Jain. Dr. Jain is marvelous! From his very relaxed demeanor to his extremely extensive knowledge of his field Dr. Jain decided what was best for me. He was bang on. Yes, he would have made so much more money by doing the prementioned face lift. I did not need a face lift! I needed exactly what he recommended. I feel and look great. Dr. Jain has injected Botox at the outside corners of my eyes...not overly done...just perfection. He certainly is the wizard of needles! Last summer's broken neck left me with dominant neck cords. Dr. Jain's finesse with the needle has softened these cords immensely. I have filler in my gnarly hands. They lost at least fifteen years immediately. I have also had filler around my mouth and lower face...the filler lasts about a year and Dr. Jain never gives me an over the top look. Thank you to Dr. Jain my new sensational beauty coach! I love my new family. Many Thankyou's to all of you. Also a very special Thankyou for the gorgeous orchid plant you sent after I broke my neck. As mentioned before I am your a Raving Fan! I am so thrilled with my beauty family. I broke my neck last summer and shortly after I came home from the surgery I received a gorgeous orchid plant from Dr.Jain and his staff. It really is the little things that make this Institute an outstanding place to visit. All the little polished touches that welcome you to Dr. Jain's world. I am so thrilled that I am now a part of this world. It is a perfect outcome for me."
- J.P. /
Google /
Feb 03, 2020
Previous
Next
In most cases, anesthesia is used for this surgery. It is considered an outpatient treatment and on average takes about 2 – 3 hours. This is dependent upon how much fat is being removed and transferred. A form of liposuction will be the first step to remove fat from specific areas of the body including the abdominal area, hips, and thighs. This treatment of fat extraction is performed safely so the extracted fat is never exposed to air before it is intricately purified in a closed system. At this time, viable and healthy fat tissue is separated and placed into syringes. Finally, the injection process occurs, with the harvested fat tissue injected layer by layer with a subtle massage to ensure the surface appears even. This process is repeated numerous times until the wanted roundness and shape have been attained.
After a Brazilian butt lift, you will be monitored and sent home to heal. Remember there are separate sections of the body that need proper healing — both the places where the fat was removed and the buttocks. In both places, there will be incision care needed. It is important to not place unnecessary weight on the backside for at least two weeks after surgery. Once the swelling has subsided, the real results can be seen, but in most cases, results are seen in about 4 – 6 weeks. The butt will appear fuller and shapelier. In addition, the areas that had fat removal may make the result even more beautiful if performed on the hips or lower back.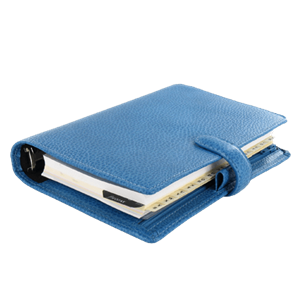 Plan Your Procedure
Average Cost

From

$13,500

Recovery Time

6 - 8 Weeks

Average Procedure Time

4 - 6 Hours

Post-op Follow-up

3 - 5 Days
Contact Us
This procedure has become so popular due to the fact it allows men and women the chance to attain the shape and figure they have desired. If you wish to have better volume in your buttocks and are seeking a natural approach, we welcome you to call the Institute of Plastic Surgery in Colorado Springs, CO to learn more from our plastic surgeons.
Related Procedures