While childbirth is a miraculous, wonderful moment in your life, it usually does change the look, shape, and size of certain body parts. When going to the gym consistently and/or changing your diet to lose the baby weight, it can be very frustrating when you do not see physical improvements. Some women find it very hard to come to terms with their body after baby. The most exciting news is that your pre-baby body is achievable with a mommy makeover. Our trusted team of board-certified plastic surgeons, Dr. Krishna S. Dash and Dr. Rupesh Jain, can perform multiple plastic surgeries at one time to help you attain a youthful, slimmer figure.
At the Institute of Plastic Surgery in Colorado Springs, CO, we can combine fat removal and skin tightening to reshape both the upper body (arms and breasts) and lower body (tummy, back, and/or thighs). Any body part affected by weight gain or nursing can be addressed with a mommy makeover (per your surgeon's recommendation). We also offer nonsurgical and anti-aging treatments that can be incorporated to correct surface imperfections like stretch marks, surgical scars, hyperpigmentation on the skin, and more. During your consultation with Drs. Dash or Jain, you will discuss what combination of procedures is best for you.
A mommy makeover can consist of different combinations of the following surgical and nonsurgical procedures:
Anti-aging skin treatments
Arm lift
Breast augmentation (with or without a lift)
Breast reduction (with or without a lift)
Breast lift
Butt lift
Cosmetic injectables (fillers and/or wrinkle relaxers)
Fat transfer
Laser skin treatments for hyperpigmentation issues and more
Liposuction
Lower body lift (skin removal from back, buttocks, and thighs)
Scar revision surgery
Thigh lift (inner and/or outer thighs)
Tummy tuck
Ideal candidates for this surgery are individuals who have gone through childbearing and have tried to achieve a toned, slimmer appearance through a clean diet with little results. In many post-pregnancy cases, surgical intervention is needed to attain their pre-pregnancy body. If you are past childbearing and are displeased with the remaining effects on your body (such as deflated, sagging breasts, wrinkled skin in the abdominal area, or undesirable areas of pocketed fat in the hips, flanks, lower back, and buttocks) this procedure could be perfect for you. The overall goal of our surgeons is to help you get back your pre-pregnancy body so you can resume life without feeling self-conscious.
Reviews
"35 years ago, I had breast implant surgery. Over the course of those years, my breasts had encapsulated causing my breasts to look totally abnormal and very hard to the touch. Fast forward, I needed them removed. Dr Jain was recommended and I couldn't be more pleased. He replaced my implants (both of which had ruptured, but I didn't know it) with the type of implant that much reduces the possibility of encapsulation and no chance of old-school rupture. The results are simply stunning. Soft, normal shaped and just the right size. The surgery was a bit complicated, but Dr. Jain's expertise was key in getting the results I wanted. Dr. Jain is gifted, and very attuned to the needs of the patient. He gave me a realistic description of what to expect and he delivered. His staff is wonderful--very attentive and supportive. Overall, I couldn't be more pleased. Highly recommend."
- P.D. /
Google /
Nov 20, 2018
"I came in for a consultation with Dr Jain today and he spent nearly an hour with me! No it isnt because im in terrible shape :) It seems to be his approach to skin care and I really appreciate it. He did a full consult to address my long term goals and was clearly very knowledgeable, conservative and professional. On top of that he is incredibly kind and gracious as is him entire staff. I think I have found a partner to work with for years to come!"
- M.P. /
Yelp /
Mar 03, 2020
"Dr Jain is a gift. He's honest about what can to done and he doesn't overpromise. I have had two surgeries (tummy tuck and chin lift) with him and results from both exceeded my expectations. I would not hesitate to recommend him to any of my family and friends."
- L.A. /
Google /
Mar 12, 2022
"Dr Jain is a gift. He's honest about what can to done and he doesn't overpromise. I have had two surgeries (tummy tuck and chin lift) with him and results from both exceeded my expectations. I would not hesitate to recommend him to any of my family and friends."
- L.A. /
Google /
Mar 11, 2022
"Absolutely amazing Dr. and staff they made the process so much easier and comfortable. Alway on top of everything in making sure I liked my results and was comfortable with the process. "
- Anonymous /
Healthgrades /
Jun 07, 2021
Previous
Next
The mommy makeover procedure is a unique surgery, tailored for women by our plastic surgeons based on the areas of concern to be reshaped. A variety of procedures can be considered together — the most popular treatments are breast lift, breast implants, tummy tuck, and liposuction. These surgeries are performed while the patient is under general anesthesia and could last between 3 – 7 hours based on the complexity of the surgical case. Also, a day or two stay at the hospital may be needed. Your treatment plan might include nonsurgical methods, such as an injection or a laser treatment, that can be used to soften facial wrinkles and decrease surface imperfections.
A mommy makeover is categorized as an invasive process and can cover a wide range of the body. Once leaving the hospital, you will begin your recovery at home with rest. Recovering from this surgery is generally a lengthy process. Walking will be difficult the first few days, and a thorough, at-home care protocol will be provided to make sure the incisions heal properly. Most women find the healing process can last around six months. Even while the primary healing could take months, the majority of women are able to resume a somewhat normal routine within several weeks. Working out should be held off for about two months. Regardless of recovery time, the mommy makeover procedure at the Institute of Plastic Surgery can be life-changing for women, providing them with a renewed self-esteem once again.
What if I get Pregnant Again?
Pregnancy weight gain will change your body again. It is ideal to be finished with growing your family before having a mommy makeover, so that your surgical results are not compromised. Your treatment areas that have been lifted, enlarged, or reduced will be at risk. On the bright side, you may qualify for a mommy makeover revision surgery for certain areas. Results vary patient to patient.
What About My Stretch Marks?
When you decide to have a tummy tuck, thigh lift, butt lift, or breast lift, the skin in the area will be removed. If there are stretch marks on the skin, then the stretched skin will be discarded with it. This will not eliminate all your stretch marks. We also offer other nonsurgical treatments and skin care products to rejuvenate the skin and help fade imperfections.
Are Mommy Makeovers Safe?
Even if you have the surgeries one at a time, there will be surgical risks. When procedures are combined, the risk level can increase. You can discuss the pros and cons of combination surgery with your plastic surgeon to see if the risks outweigh the benefits. Having a meticulously skilled plastic surgeon (like Dr. Dash or Jain) is essential to any cosmetic surgery. This is especially true if you trust your surgeon to modify several areas of your body. Every patient will have her own list of pros and cons to having more than one surgery at a time. Our team will be here to help you understand each procedure, how to care for yourself after surgery, and much more.
The number of scars you have after a mommy makeover will be determined by what you have done and where your plastic surgeon placed the incisions. Every effort will be made by your plastic surgeon to place incisions carefully to minimize visible scarring. Plastic surgery scars eventually fade and can be hidden under your clothing. You may not wear a lot of skin-revealing swimsuits, but most patients believe that the physical results following a mommy makeover far outweigh the scarring afterward.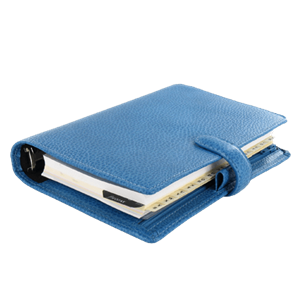 Plan Your Procedure
Average Cost

From

$16,000

Recovery Time

8 Weeks

Average Procedure Time

3 - 5 Hours

Post-op Follow-up

3 - 5 Days
Contact Us
If you are still frustrated with your current figure, having tried to shed those last few pounds, we welcome you to call our practice in Colorado Springs, CO to hear more about the body contouring options we offer. Lifeless breasts, flabby areas, and other surface irregularities can be corrected with this outstanding surgery. During your consultation, your plastic surgeon will discuss your worries and concerns and create a custom treatment plan to enhance each area. With advanced methods and surgical skill, it is achievable to regain the silhouette you desire.
Related Procedures
Related Post