For women and men alike, hanging skin and excess fat in the abdominal region can be a source of frustration despite efforts to lose it. A significant weight loss, childbirth, and aging skin are the typical reasons an individual may not succeed at trying to produce a lean and tight abdomen. Our board-certified cosmetic surgeons, Dr. Krishna S. Dash and Dr. Rupesh Jain, feel that a tummy tuck is a very satisfying cosmetic procedure for patients because of the dramatic improvement in the shape of the upper body and torso. It can have a strong effect on self-perception by helping you look and feel great in clothes you thought you could never wear.
Our Colorado Springs, CO plastic surgeons perform tummy tuck surgery that varies on the condition of the abdomen. A tummy tuck (full, mini, or extended) is a body contouring enhancement that successfully transforms the abdominal region, creating an attractive outcome for patients. This cosmetic treatment at the Institute of Plastic Surgery allows patients the opportunity to have a taut abdomen and renewed confidence.
Men and women who have a moderate amount of excess skin on their midsection are suitable candidates for a traditional (full) tummy tuck. During this procedure, the incision extends from hipbone to hipbone. The skin and fat of the abdomen are then elevated off the muscle layer. If needed, the muscle layer is tightened with a row of stitches above and below the belly button. The belly button is left attached to the muscle layer. The excess skin and fat is then pulled and stretched down to the incision and removed. A small opening is then created in order to relocate the belly button.
Known to some as the "Brazilian tummy tuck," a mini tummy tuck involves a smaller incision on the lower part of the abdomen. Some patients, who are in relatively good shape but desire a flatter tummy, may be a great candidate for a mini tummy tuck. These patients have loose abdominal fascia, but the muscles are not stretched to the point where a full tummy tuck is necessary. Liposuction is also used to remove excess fat and the remaining skin is pulled tight. The belly button will not be moved in this procedure.
An extended tummy tuck may be required for patients if really loose skin after a major weight loss is present. Considered body contouring, the extended tummy tuck will require a lengthy incision from the hip to hip and around the navel (which will be repositioned). Liposuction will remove the excess fat. Longer and larger sections of skin will be trimmed away from the body. Overstretched abdominal muscles will also be tightened.
Tummy Tuck Reviews
"Great, professional, doctor! - Dr Jain is very talented and has great bedside manners. I had a tummy tuck with him and am very pleased with the results. He is so caring and explains the process thoroughly. I would recommend him 100% ."
- Anonymous /
Vitals /
Mar 06, 2017
"Great experience with Dr. Jain. Had a tummy tuck and he did a great job. He's very personable and has a great office as well. He's always available for questions and explains the process thoroughly. He's very down to earth and I felt comfortable from day one. Would recommend 100%."
- D. /
Healthgrades /
Mar 07, 2017
"I wanted to have plastic surgery for years and when the time came I then continued my search for a plastic surgeon who understood the delicacy of African American skin and its healing in Colorado. After meeting Dr. Krishna S. Dash I knew I had found the surgeon for me not only because her knowledge of working with African American skin but because she listened to my desires and provided sound advice. From my first visit to my final post op visit the Staff were great and the facility was friendly and inviting. Let me just say Dr. Dash and her husband Dr. Rupesh Jain did an awesome job on my breast lift with implants and tummy tuck. I love my results!!!!! My friends and family were envious of the final outcome and my husband was enormously pleased!!! If you are reading this and looking for: someone who is an astute provider, who takes time for questions, is knowledgeable of African American skin, and is dedicated to healthily reaching the customers greatest wishes then the Institute of Plastic Surgery in Colorado Springs is the place for you. I couldn't be happier except to say I wish I found her sooner. Thank you so much!!!!"
- A.M. /
Google /
May 21, 2021
"Dr Jain is a gift. He's honest about what can to done and he doesn't overpromise. I have had two surgeries (tummy tuck and chin lift) with him and results from both exceeded my expectations. I would not hesitate to recommend him to any of my family and friends."
- L.A. /
Google /
Mar 11, 2022
"Dr Jain is a gift. He's honest about what can to done and he doesn't overpromise. I have had two surgeries (tummy tuck and chin lift) with him and results from both exceeded my expectations. I would not hesitate to recommend him to any of my family and friends."
- L.A. /
Google /
Mar 12, 2022
Previous
Next
Tummy tuck surgery can be performed on both women and men. If you cannot lose or reduce loose skin in addition to excess fat in the stomach, this surgical treatment can help create a slimming and more toned look. Prior to surgery, we recommend that you be at a healthy weight. Tummy tuck surgery is not a weight loss procedure — it surgically corrects loose skin. A form of liposuction is often incorporated during the procedure to reduce fat. If your abdomen has good skin tightness, but you still are not satisfied with your appearance even on a healthy diet, you may be more suited for liposuction. Women interested in abdominoplasty should have completed childbearing so that the results are not impacted.
Tummy tuck surgery is performed using general anesthesia. There are several methods to think about when this surgery is performed by one of our surgeons, which is applied toward the individual's needs. To start, the incision shape and size is selected based upon the excess skin that needs to be excised. Some individuals with severe hanging skin might benefit best from an extended tummy tuck. This method makes the incision from hip to hip just on top of the pubic section. Some individuals who have minimal skin laxity but still feel frustrated by their appearance may be better candidates for a smaller incision. These patients still benefit from tummy tuck surgery, but will simply have a less expansive scar. Regardless of how it is performed, all abdominoplasty procedures at our practice involve the excision of loose skin and liposuction.
After your tummy tuck surgery, you will be carefully examined and sent home wearing a compression device to decrease swelling. Walking and standing will be hard to accomplish in the first few hours, so you should take it easy for a couple days. Resuming normal movement becomes less painful once the muscles relax and the incision begins to heal. You should be able to resume normal activities somewhere around two weeks. Workouts can resume around eight weeks or earlier if you are given permission by your surgeon. The midsection will feel sore and tight, but once healed you will feel normal.
Will I have a large scar?
A tummy tuck incision is generally placed on the abdomen where it can be easily hidden by clothes, undergarments, and/or a bathing suit. You will (unfortunately) have a scar, but the difference with a tummy tuck scar and other surgical scars is that you are having a plastic surgeon carefully perform the procedure. The aesthetics of your skin and shape of your body are both essential to an amazing tummy tuck outcome after surgery. Many patients are worried at first about the scar, but are so pleased with the removal of their excess fat and skin that the scar is worth the sacrifice.
Can I Add in a Tummy Tuck?
Yes. A tummy tuck can be added if you are having another cosmetic procedure (if it is recommended by your plastic surgeon). For example, for women who have plastic surgery post-pregnancy, we call the combination of a tummy tuck, breast augmentation with a lift, and liposuction a mommy makeover. It is common practice to have one or more plastic surgeries at the same time to reduce the number of times a general anesthetic is used and to possibly lower the cost.
Weight gain or pregnancy can both stretch the skin on the abdominal wall. You may consider having a tummy tuck once you are at a weight you can comfortably maintain or wait to have this surgery after you decide you will not have another child. If you have a tummy tuck under these circumstances, then the extra weight could potentially damage the skin again.
It is not a great idea to gain weight or get pregnant after having a tummy tuck. We understand that life still happens just as your skin will continue to age and lose elasticity as you grow older. Gaining a substantial amount of weight or going through another pregnancy will change your results faster. Your plastic surgeon may ask if you plan to have a baby down the road, or if you are comfortable maintaining your current weight. A revision surgery may be necessary in the future if you do gain weight after an abdominoplasty.
Removing fat from the abdomen with liposuction will not help the aesthetics of your abs if you have loose skin. Liposuction would be appropriate if you have great skin elasticity and tone. When the skin is already mildly loose, taking fat from the area will not smooth or tighten it, and it may look worse. Your plastic surgeon will explain this to you in further detail after assessing your abdomen and skin.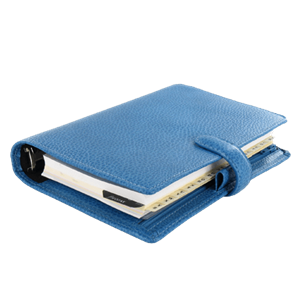 Plan Your Procedure
Average Cost

From

$9,000

Recovery Time

6 Weeks

Average Procedure Time

2 - 3 Hours

Post-op Follow-up

3 - 5 Days
Contact Us
A variety of things can result in a sagging tummy, leaving behind loose skin. We understand it can be almost impossible to correct — surgery is usually the only way to overcome this. If you are tired of having the loose skin in your abdominal region, regardless of the severity, skin tightening surgery may help you get the body you want. We invite you to call the Institute of Plastic Surgery for more information.
Related Procedures
Related Posts