Our board-certified plastic surgeons provide a full spectrum of facial cosmetic surgery. One of the most popular surgeries at the Institute of Plastic Surgery is a facelift. This procedure focuses on specific areas of the face to address loose skin and wrinkles, creating a younger, softer appearance. Based upon your unique concerns, a facelift can focus on the eyes, the mid-face area and cheeks, the bottom portion including the mouth, jowls, and neck, and more for an all over younger look. The facelift method used depends on your desired outcome, the health and condition of your skin, the degree of skin laxity, age, lifestyle, and other influences. Some individuals are candidates for a full facelift, while some may only want a mini facelift for moderate lifting. Our Colorado Springs, CO practice has skilled surgeons who understand the complex anatomy of a facelift procedure. The goal is to produce a natural-appearing result that's soft and beautiful.
Candidates for facelift surgery are frustrated by visible lines and facial wrinkles whether it be the face as a whole or the upper, mid, or lower sections. A facelift can target many aspects depending on your unique needs. It's also important to note that age doesn't always define the appropriate time to have a facelift. There are countless factors and concerns, in addition to numerous lift methods depending on what is being corrected. The facelift chosen will be different for patients who are 35 years old versus those in their 60s and 70s. Skin elasticity is one of the key factors in the decision making process. Patients should be physically healthy and be a nonsmoker, and also have expectations that are realistic.
Facelift Reviews
"I am a raving fan of the Institute of Plastic Surgery. I have worked in the beauty industry in London, Paris, New York, L.A. Montreal and Vancouver. This place rivals big city style. From the moment you walk in the front door and are greeted by the smiles. The 'understand YOUR world' attitudes of Shalom and Arriana guide you into the elegant relaxed ambiance. My first appointment was to see Dr. Jain. I was sixtynine and was looking at a face lift. When I left the office the face lift was off the table...replaced by a group of small procedures....the ultherapy was a dream. Pulling up my neck and adding collagen to my face. How exciting! Ashley was my technician and she is quite simply amazing. My time with her went by so incredibly fast. I will be returning for more of these treatments in the years to come. Ashley also did some of my BBL treatments. Thankyou Ashley. Nicole has been my technician along with Ashley for the BBL treatments recommended by Dr. Jain. Nicole is a sweet spirit who also did the deep cleansing treatment on my face. I could not have been more impressed with the results of both these procedures. Thankyou Nicole. And now to the star of the show....Dr. Jain. Dr. Jain is marvelous! From his very relaxed demeanor to his extremely extensive knowledge of his field Dr. Jain decided what was best for me. He was bang on. Yes, he would have made so much more money by doing the prementioned face lift. I did not need a face lift! I needed exactly what he recommended. I feel and look great. Dr. Jain has injected Botox at the outside corners of my eyes...not overly done...just perfection. He certainly is the wizard of needles! Last summer's broken neck left me with dominant neck cords. Dr. Jain's finesse with the needle has softened these cords immensely. I have filler in my gnarly hands. They lost at least fifteen years immediately. I have also had filler around my mouth and lower face...the filler lasts about a year and Dr. Jain never gives me an over the top look. Thank you to Dr. Jain my new sensational beauty coach! I love my new family. Many Thankyou's to all of you. Also a very special Thankyou for the gorgeous orchid plant you sent after I broke my neck. As mentioned before I am your a Raving Fan! I am so thrilled with my beauty family. I broke my neck last summer and shortly after I came home from the surgery I received a gorgeous orchid plant from Dr.Jain and his staff. It really is the little things that make this Institute an outstanding place to visit. All the little polished touches that welcome you to Dr. Jain's world. I am so thrilled that I am now a part of this world. It is a perfect outcome for me."
- J.P. /
Google /
Feb 03, 2020
Previous
Next
Depending on your individual needs, there are a number of facelifts available. Some facelifts rejuvenate the upper area of the face, and other lifts focus on the lower two-thirds. Furthermore, some procedures are a bit more invasive than others. It's very common for some men and women to have a brow lift, forehead lift, or BOTOX and fillers to enhance the results. Below are the following methods we offer to our patients:
Full Facelift
A common surgery for older adults, the full or "traditional" facelift generally incorporates an incision along the hairline, extending down to the temples, stopping near the base of the ears. The deeper layer of facial muscles is gently stretched and tightened to create a lifted look, which reduces excessive lines and wrinkles. The traditional facelift is used for men and women who have signs of aggressive aging. During a full facelift, many treatments may be blended, including upper or lower blepharoplasty to address the eyes, or neck reduction for the lower region.
Mini Facelift
When undergoing a mini facelift, a small incision is placed near the ears to lift and pull the skin gently, which affects the mid to lower face. This method creates nice and subtle enhancements that look beautiful and natural.
No matter which facelift method you undergo, the primary goal is to create a gorgeous and visually appealing result. Most facelift surgeries are often completed with general anesthesia. The timeframe of the procedure depends on the level of invasiveness, in addition to if other treatments were combined. Following your procedure, there will be swelling and puffiness, slight to moderate pain, and soreness, which can be controlled by pain medication prescribed. Most patients feel and physically look better after 2 – 4 weeks. You can expect a softer, more youthful appearance. Overall, the face will appear slightly lifted and rejuvenated.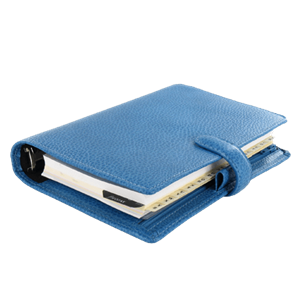 Plan Your Procedure
Average Cost

$8,000

-

$13,000

Recovery Time

4 Weeks

Average Procedure Time

3 - 5 Hours

Post-op Follow-up

1 Day
Contact Us
The Right Facelift for You
Facelift surgery can turn back the hands of time on your face and create a fresh appearance. Thankfully, there are numerous choices for surgery depending on your personal needs and goals. This treatment is meant to help gracefully take you through each decade looking natural. To learn more, we welcome you to call the Institute of Plastic Surgery in Colorado Springs, CO to schedule your private consultation.
Related Procedures
Related Post